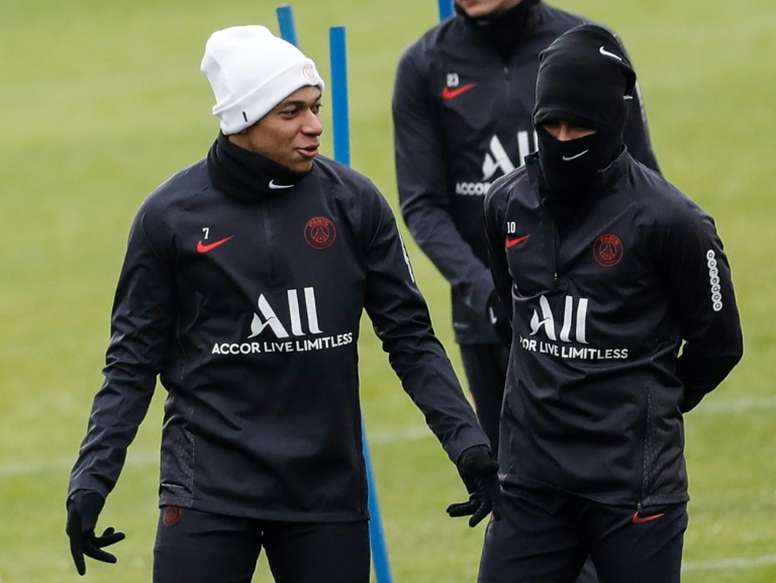 Paris are mad, Mbappe won't renew and Madrid are waiting
It is not going to be easy to keep Mbappe at Paris. WIth a tough club like PSG, Kylian is linked with the French team until 2022, at which point he can freely negotiate with any other club. Until then, it depends on his intentions as well as Al-Khelaifi's.
He is thought to be the best footballer of the next decade. With Messi, Cristiano and Neymar getting older, amongst others, the former Monaco player, due to his age, qualities and potential must be the stand-out player in years to come.
Madrid, and a lot of other clubs, know it. Faced with the refusal to enter into negotiations with the French team, as Leonardo has already said once (PSG's sporting director), the team have decided to wait and see what happens.
And, for now, the first few interests are starting to come in. In the last few weeks, Actions of rebellion by Mbappe against Tuchel after being substituted have not pleased anyone in France, where everybody has sided with the coach.
Although the German wanted to smooth things over in the press conference, the French striker showed his unhappiness against Montpellier when he was replaced in the last few minutes. Kylian wants to be considered a star, in all ways possible.
_
PSG are willing to negotiate a contract to help him reach this status in the squad, but, at the moment, Mbappe still has not renewed. A fact that makes Al-Khelaifi even more impatient.
'Le Parisien' reviewed the club's first offer of 25 million net euros per season for the footballer, which would mean he stayed with them until 2025. There has been no response from the player as of yet.
In order for that signature to be given, as the 'Brand' reviews, the sports results achieved by PSG this season may be key. Beyond what happens in Ligue 1, Mbappé wants, once and for all, to be able to fight for the Champions League.
A new failure in the Champions League could exhaust the patience of the French striker, who PSG want to keep at all costs.