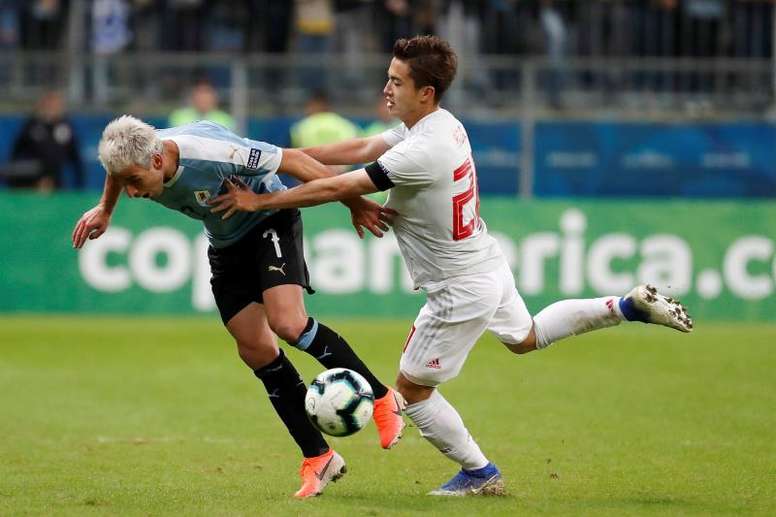 OFFICIAL: Barca sign the Japanese player Hiroki Abe
Hiroki Abe is now a Barcelona player. After the Catalan side saw Takefusa Kubo sign for Real Madrid, they also decided to sign someone from Asia. The man chosen was Abe from Kashima Antlers.
It was the Japanese club who were first to announce the agreement via their official channels in which they also uploaded a video of Abe saying goodbye to the fans, just like he had done on the pitch a few days earlier.
According to comments from the footballer in the club statement, Abe classes his departure from Kashima as a "difficult decision" because they are in the middle of their season.
"But I have a strong desire to undertake new challenges at Barcelona," he added. "Based on the experience of Kashima, I will be looking to play my football day by day or moment by moment," the player added.
"We are pleased to announce that an agreement has been reached between the clubs regarding Hiroki Abe's move to Barcelona. In the future, after a medical check-up, it will be formally confirmed," the Japanese club indicated in a statement.
Abe arrives to reinforce the Barca B side and according to 'Mundo Deportivo', for a payment of slightly more than one million euros. The intention is that the striker -.he can also play by the left by-line - grows with the expectation that he can make the first team in the future.
The 20 year-old attacker, who is 1.71m tall, played for three seasons at Kashima Antlers, a time which has given him time to make his debut with the Japanese senior team. Abe played 77 times for the Antlers and he scored 10 goals.
July 12, 2019