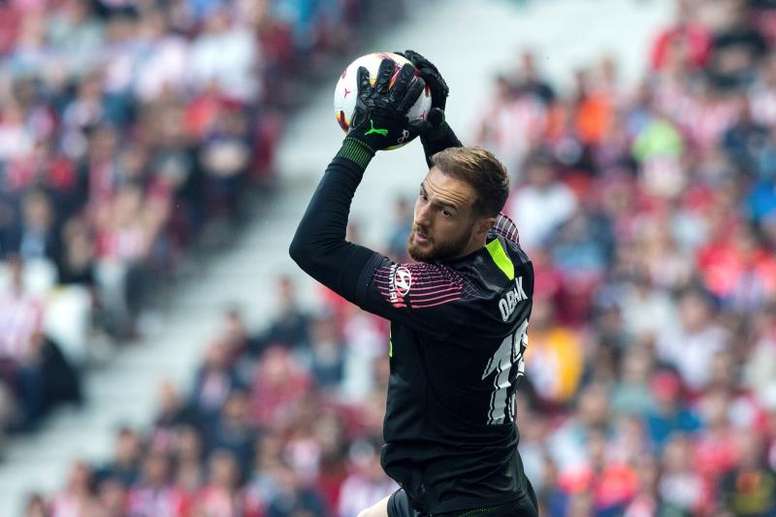 Oblak, Atletico's star player!
Against Valencia, Jan Oblak was again named the hero of the game. Despite not being bale to avoid the draw due to Dani Parejo's equaliser, the goalkeeper denied the Valencian captain a goal to give them the lead with another great stop.
After not many shots had been fired all game, Dani Parejo took advantage of the red-and-white commotion to pull a strong, low shot out of the hat, which forced Jan Oblak into exploiting his intuition and his reflexes to avoid the defeat.
Whilst he persues his umpteenth, consecutive Zamora Trophy, the Slovenian continued to add to his legend status at Atletico Madrid. Without the offensive leadership of Griezmann, Simeone is trusting the goalkeeper to maintain the competitiveness of the red-and-white team.