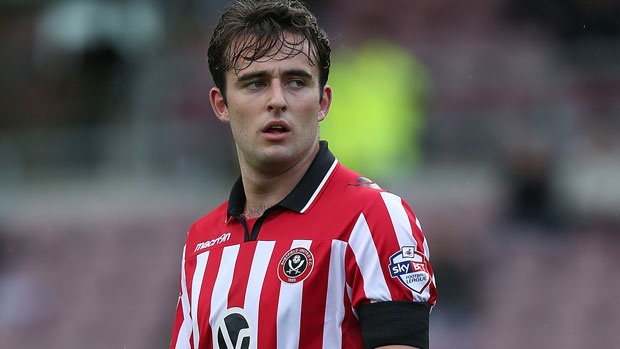 'My world came crashing down'
Baxter, currently attempting to revive his career at Oldham, told 'Sky Sports' about the hardships which he had to endure.
A Sheffield United player at the time, Baxter was suspended by his club after traces of ecstasy were found following a drugs test.
He was later found guilty, handed a 12-month ban by the FA for failing another drugs test, this time cocaine was the named substance.
Baxter can recall how low things got during those dark days. "My whole world came crashing down on me," he told 'Sky Sports'.
"I worried about what my friends and family would think and started to hibernate a bit. I would go three and four days at a time in bed, not wanting to face the world".
February 7, 2016
"I would think what's going to happen next? I would think 'what is the easy way out?' I didn't want to face the real world."
"I remember being in Marks & Spencer in Sheffield and a lady came up to me and said that she had had to tell her son that his favourite player had been a naughty boy. That killed me!" he added.
Everton offered him a lifeline resigning their academy graduate, with the player now playing for Oldham in League Two.
"It's a great club, I'm really happy here. I need a good run between now and the end of the season, and who knows what may happen?
"I want to get back up the leagues but first I want to help this club".