Muller now prefers Cristiano over Messi

BeSoccer
3 years ago
40.5k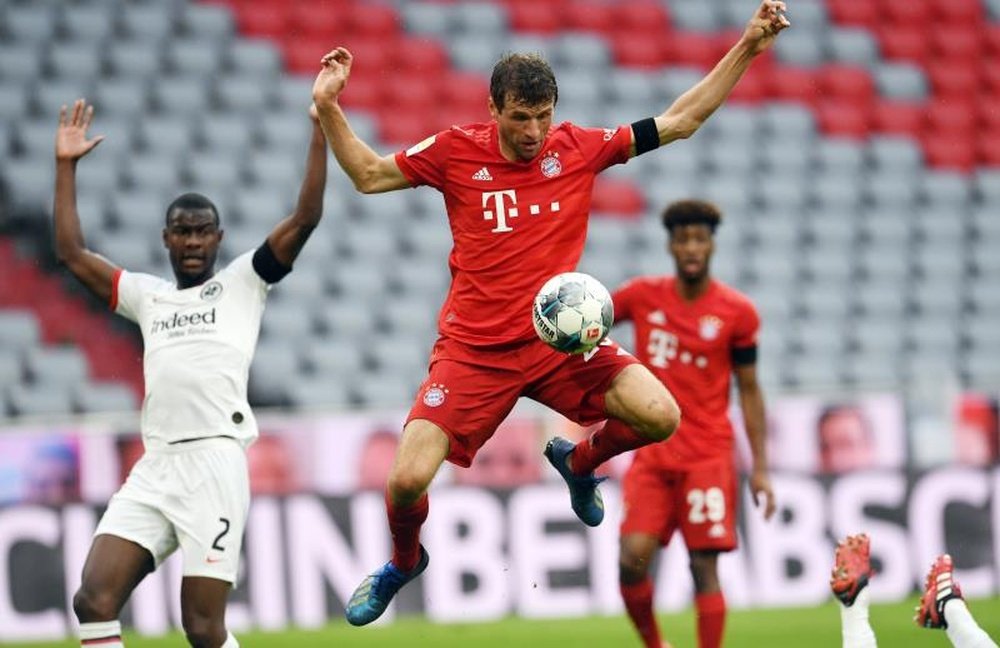 Muller spoke about Cristiano Ronaldo and Messi. EFE
The Bayern Munich striker Thomas Muller said that, although he would have liked to play with Lionel Messi at the beginning of his career, now that he has gone from being a goalscorer to more of a goal maket, he would prefer to have Cristiano Ronaldo.
"At the start of my career I'd have liked to play with Messi because at that time I was going into the area more and scoring more. Now I get more assists and I'd need Cristiano more. But I have Robert 'Lewandgoalski', who is in impressive form," Muller said in a press conference done remotely.
"I take my hat off to both of them for everything they have done. But on the way to winning the World Cup, I played against both of them and we beat them just like when we reached the Champions League finals and when we won it in 2013. Every player needs a good team," the former German international said.
Muller was asked about the definition of "intepreter of space", the name given to Germany's style of play. The player said that was due to a phrase he used at the beginning of his career.
"In 2011 my forte was my play without the ball. We had great players without the ball like Bastian Schweinsteiger, Franck Ribery and Arjen Robben. My job was to move to open the gaps and find empty space," he recalled. "It was then when I said that my job was that of interpreting spaces and since then I've always heard that expression." he concluded.
Mentioned in the news story
Bundesliga

Serie A

L. Messi

Barcelona

Bayern München

C. Ronaldo

La Liga

Juventus

T. Müller