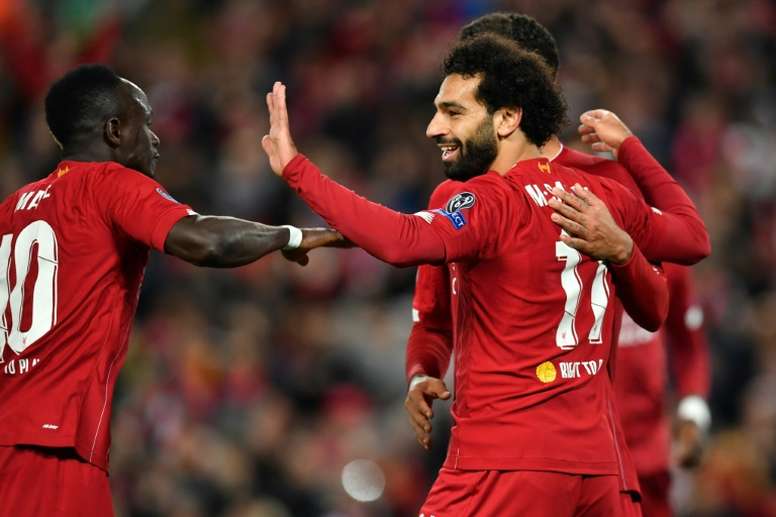 Mo Salah's new goal: reaching Steven Gerrard's numbers
Mohamed Salah was once again a key player in Liverpool's 4-3 win over Salzburg in the Champions League. After a stumble against Napoli, the Reds started the game with a resounding 3-0 in the first half.
However, they were soon levelled on goals with the visitors, but even a 3-3 score could not scare away Mo Salah, who scored the decisive 4-3 goal which gave Liverpool the victory and should now comfortably see them through to the next round.
The Egyptian's goal brings him closer to a few of Steven Gerrard's records, which speaks volumes on the player's contribution to the team since he joined in 2017.
Salah has scored 12 goals in the Champions League with Liverpool at Anfield in just 13 games. A stadium in which Gerrard scored 18 goals, a number the African player could very well reach.
The victims to Salah's goalscoring capacity at Anfield were : Sevilla, Maribor, Spartak Moscow, Manchester City, Roma (two), Red Star (two), Napoli and Salzburg.
But that is not the only statistic Liverpool's former captain could have taken away from him by Salah. Gerrard scored 21 goals for Liverpool in the UCL and Salah, who could reach it this season, has already 17.
And he has reached that number in only 27 games, while Gerrard needed 73. Mané, with 15, also wants his place in history and could to overcome Steven Gerrard sooner rather than later.