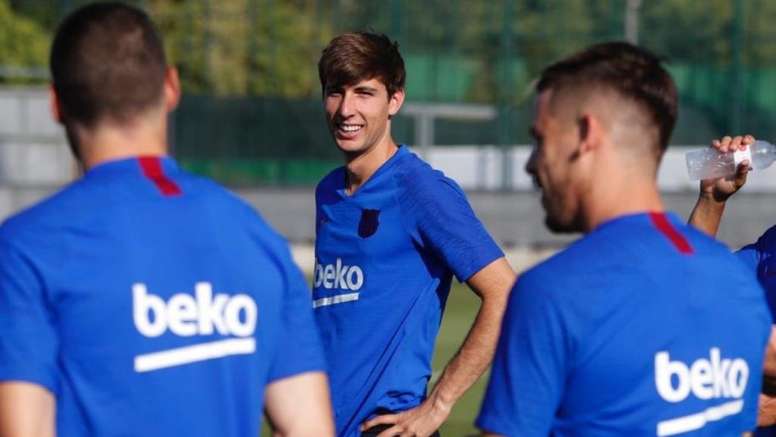 Miranda convinces Schalke 04, they ask to extend his loan
Schalke 04 haven't started the return to the Bundesliga after the coronavirus break well at all. The Gelsenkirchen side have lost all their matches and have offered quite a poor performance broadly speaking.
But there are players who are sparing themselves from criticism. Not escaping it is a Jean-Clair Todibo who is playing with overconfidence and made a big mistake.
Juan Miranda has passed, who has been making a name for himself in recent weeks and even started against Werder Bremen. The Barcelona youth team player, on loan in the present campaign, could remain at Schalke 04, as they have asked to prolong his loan, 'Sport' explain.
Miranda struggled to adapt to such a different team and culture and it seems that he is now assimilating the big changes.
Although he has only played 6 Bundesliga matches and one in the DFB-Pokal, the performance and participation of the full-back is increasing.
Now it is up to Barca to decide whether to opt to keep him in the German side and try to make him profitable later or take him back to included him in a deal.