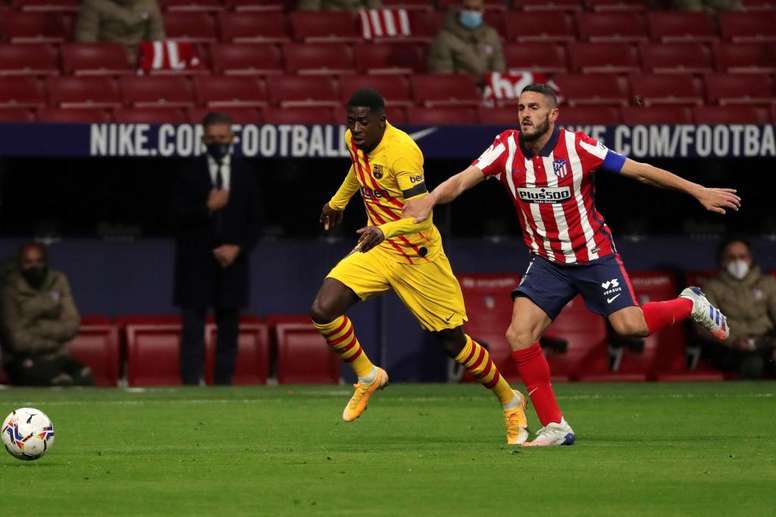 'MD': Dembélé picks up shoulder injury at Metropolitano
FC Barcelona didn't just lose against Atlético Madrid, they also lost Sergi Roberto and Gerard Piqué along the way. But on Sunday, 'Mundo Deportivo' revealed that they weren't the only ones.
According to the Catalan newspaper, Ousmane Dembélé went off with some discomfort in the shoulder at the Wanda Metropolitano caused by an incident with Yannick Carrasco, for which he had to be treated on the pitch.
Although the French forward was able to keep playing, he did so visibly hurt and put his hand on his shoulder various times. Despite that, Ronald Koeman didn't substitute him and he completed the 90 minutes in the 1-0 defeat.
Far from resolving the discomfort, Dembélé left Madrid in pain and on Sunday he underwent various tests, which apparently show a shoulder sprain.
This hasn't officially been confirmed by Barca and it isn't known the grade of the shoulder injury Dembélé is suffering either, whose absence would be the umpteenth problem for Ronald Koeman.