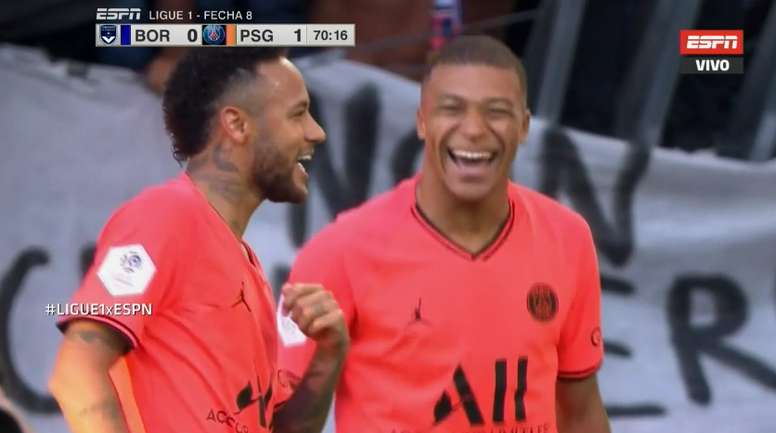 Mbappe puts a smile back on Neymar's face
PSG were not playing well. The Parisians were very poor, especially in attack against Bordeaux. But in the 60th minute, everything changed. The time came for Mbappe to reappear.
The young Frenchman changed the team. All of a sudden, everyone seemed better. Everyone seemed to be enjoying the match. PSG started to get close to scoring and in the 70th minute, they found it.
Mbappe had only been on the pitch for 10 minutes, but his presence had been noted from the first instance. He tormented the defence until he managed to breach it.
It was, as we said, in the 70th minute after a counter by PSG. Mbappe ran down the right and reached the area before giving a crucial pass to Neymar.
September 28, 2019
This time, after several clear chances, Neymar did score. His third goal in four matches since reappearing for PSG. A goal which he celebrated with a wide smile on his face because, with Mbappe's presence, Neymar is finally happy again.
September 28, 2019