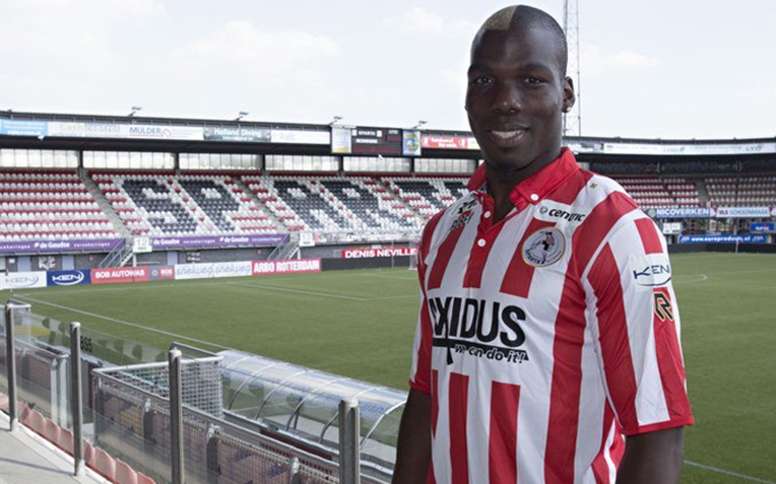 Mathias Pogba released by KFC due to 'weight'
After being released by Dutch side Sparta Rotterdam last year, Mathias Pogba has been turned down by a German third division side, KFC Uerdingen, due to him being overweight.
The Guinea international had a trial at the club, though he was not offered a permanent contract.
According to Uerdingen boss Stefan Kramer, Pogba was not offered a contract because: "Mathias has already gone. He would not have been able to improve our team. He is not yet in good enough shape physically.
"Mathias is a big guy, and he has a good body for a number nine. But he still has too many kilos around his hips."
Pogba, a forward by trade, has played for Wrexham, Crewe Alexandra, Crawley and Partick Thistle in recent years.