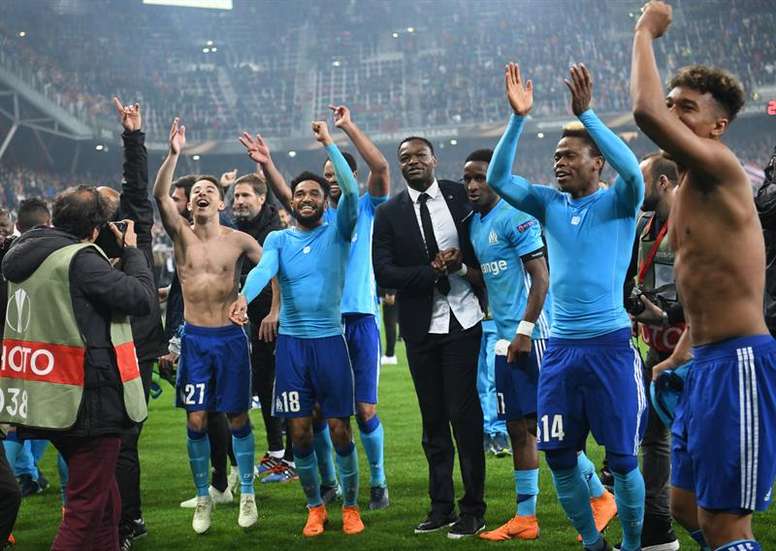 Marseille seek to break French Europa curse
The Europa League, often dubbed the Champions League's not-so-stylish little brother, dates back to 1971 when it's silverware had the words 'UEFA Cup' carved into it. Until now, 28 clubs from 16 different nations have lifted the trophy. But none of them French…
In recent years, the Spaniards have dominated the tournament, winning it in four of its last six editions. Tomorrow night, however, Rudi Garcia will lead his sky blue army into battle with the hope of sinking Diego Simeone's Spanish armada.
Marseille's road to Lyon hasn't been the smoothest of rides. After stumbling out of the group stages, they pulled off three emphatic aggregate victories before being taken down to the wire by Red Bull Salzburg in the semi-finals. With the score tied at 2-2, a deft Rolando finish deep into extra-time sealed their spot in the grand finale.
Interestingly, Marseille are no strangers to European finals. They've picked up two rounds of runners-up medals in the Europa League, suffering a 3-0 trouncing to Parma in 1999 and losing 2-0 to Valencia five years later. 'Les Olympiens' are always the bridesmaid, never the bride.
Nevertheless, Marseille have the bragging rights over their fellow Ligue 1 sides as they're the only French team to boast a Champions League in their trophy cabinet. Albeit one that's 25 years old and gathering dust. Captained by Didier Deschamps, OM emerged 1-0 winners against AC Milan to record the only French triumph in Europe to date.
On Wednesday night, the Stade de Lyon will be draped in Tricolours when Dimitri Payet and his troop from the French Riviera step out onto the turf. Not only would a win adorn the club's history books, it would mark a landmark feat for the country: France's first Europa League.