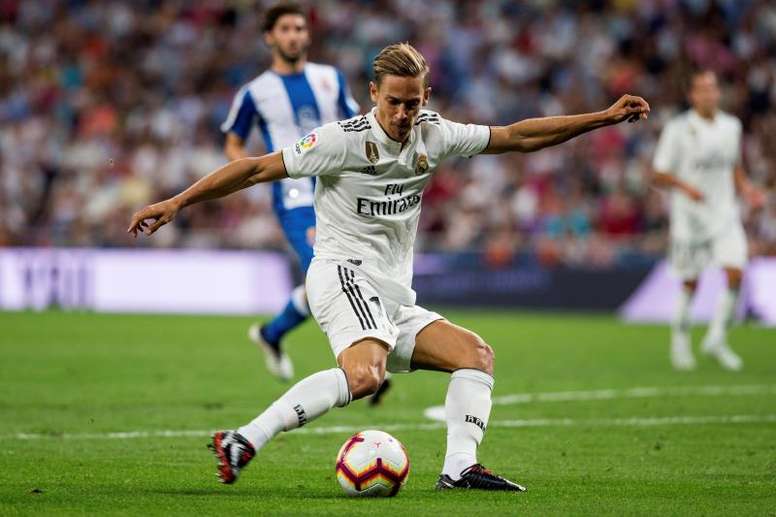 Marcos Llorente has changed his tune
In 2016, Marcos Llorente visited the 'Marca' office and saw a photograph of his father wearing the Atletico shirt. Paco Llorente played for the 'Colchoneros' until Real Madrid paid his buyout clause, but his son did not seem too impressed. "At f***ing Atletico... 10 years before I was born. I don't like it, I don't like it. I don't imagine myself at Atletico Madrid, I will always be a Real man."
Months afterwards, while he was on loan at Alaves, Marcos Llorente was less critical of Atletico and after receiving his first approach from the club, he said: "Atletico are a great team, They have a spectacular squad, but I am not considering that possibility right now." He tried to win back Real Madrid fans with the following promise: "I would never sign for Barca."
However, this summer the situation has changed again and his move to Atletico Madrid seems basically a done deal. Julio Llorente, the midfielder's uncle and agent, did not hide what was obvious on 'Radio Marca'. "There are still a lot of possible options. It's true that Atletico Madrid are one of those clubs which Marcos could sign for in the future."