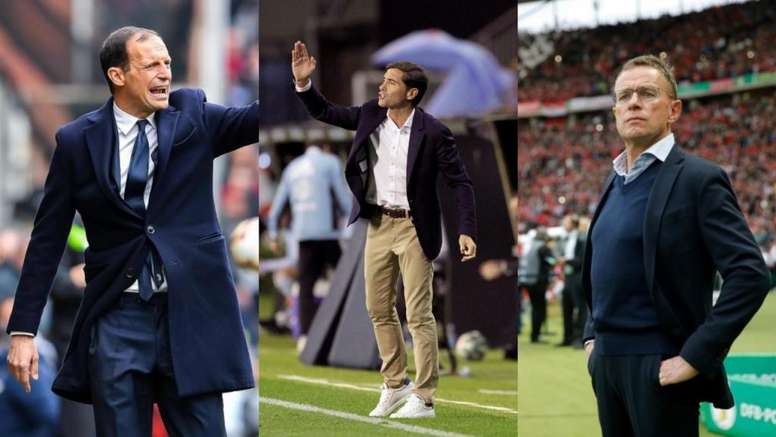 Marcelino far away from San Siro; Allegri and Rangnick more likely
The rumours that place Marcelino García Toral as AC Milan manager for next season diluted in a matter of hours. It number of hours that his agent Eugenio Botas took to deny the information published on Wednesday by 'Mundo Deportivo'.
"In response to the news that appeared in a Barcelona newspaper, which states that Marcelino will manage Milan next season, I must say that Marcelino has never met Paolo Maldini and that, to date, has not received any offer from Milan for next season", he affirmed in an interview with 'Sky Sports'.
These statements left those who thought the Asturian's arrival at the San Siro was a foregone conclusion with there jaws open. 'La Gazzetta dello Sport' noted two new names to occupy the Milan hot seat, Massimiliano Allegri and Ralf Rangnick. 'Corriere dello Sport' shed even more light on the matter. The current San Siro coach, Stefano Pioli, will only continue if he achieves qualification for the Champions League. Not even an Italian cup win would ensure his continuity.
According to the aforementioned source, who has also been linked with Roma, is the favourite for the job. However, managing director Ivan Gazidis seems more convinced by the German as a future replacement for Pioli.
To put an end to the rumours, Marcellino's agent described the information linking his client to Milan as "incorrect". "It is clear that Marcelino wants to manage a great European team next season and Milan is are of the most important teams in history, but at the moment there is nothing," he added.