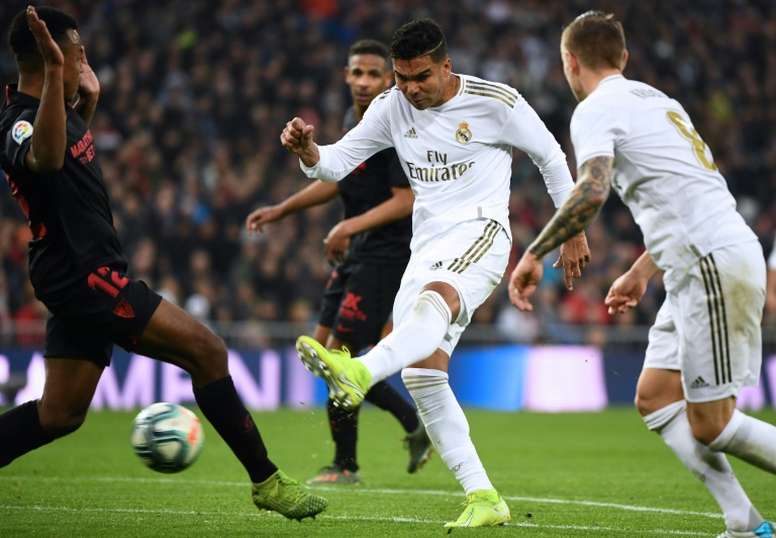 Madrid's number one signing priority ahead of 2020-21
Eduardo Camavinga is only 17 years old, but that has not prevented him from becoming one of the most coveted players out there. Now, Real Madrid are said to be looking to sign him by June, and will be doing everything they can to prevent another team from poaching him. They won't allow anyone to beat them.
Now, 'Marca' claims that Madrid have made his signing a priority. Nothing is more urgent than Camavinga's arrival.
The club believes he's is the perfect replacement for Casemiro. At the moment, there is no player in the squad with the same profile as the Brazilian, which could potentially become a problem if he were to get injured.
Juni Calafat, head of international football at Real Madrid, has reportedly vouched for the young talent. He believes that Camavinga has all the characteristics to succeed at the Bernabeu.
Marca even dares to put figures on the possible transfer of Camavinga. They claim the operation could go from 50 to 60 million euros.
If, as this source claims, Madrid decides to go for Camavinga, the club will be facing some stern competition. Clubs like City, Dortmund and PSG have also been interested in the midfielder.
In any case, their interest is not news In fact, Zidane's club reportedly tried to sign him before, but without success... According to the French press, it was this attempt at negotiation between Madrid and Rennes that led to the dismissal of the French club's president, Olivier Létang.