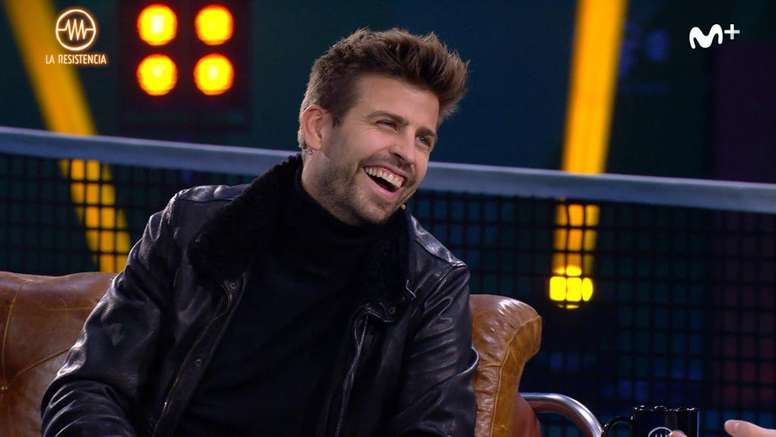 "Madrid have their own rules"
Pique is never indifferent to anybody when he goes on a programme or speaks to the media. And this Wednesday, he once again made this clear.
Taking advantage of his visit to Madrid with the aim of promoting the Davis Cup, the Barca footballer appeared again on 'La Resistencia', which was held on this occasion at the Caja Májica.
The centre-back had a conversation with David Broncano, comedian and presenter of the programme who once again, got the best out of Pique.
Broncano pulled Pique's tongue and made him lose one of his own when he asked him if he would go to the Superbowl to see Shakira (she will perform this year in the break of the big NFL game).
The Barca number '3' commented that he will not go, because he has a game. However, the presenter let his fall so that he could take about Sergio Ramos and his forcing of yellow cards.
"I don't do that, Real Madrid have their own rules," commented a Pique who immediately received some booing for this, although the defender took it in good faith.
"How little joking you have! Although well, even if I did go to the Superbowl, you know that I am omnipresent," joked a Pique who again took the spotlight.
In addition, Pique left more pearls for 'El Clasico'. "Being from Madrid playing for Barca is the best. And what's cool about getting annoyed?"
But the central also spoke about his own players. "Jordi Alba is 30-years-old and his father brings him in the car. He has no driver's license and does not want to get one." he said.
November 13, 2019