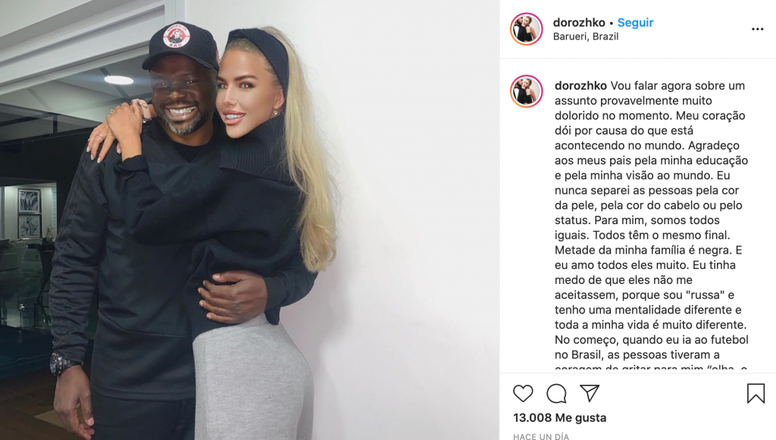 Luiz Adriano's wife denounces another case of racism in football
Society has reacted against racism after the death of Geroge Floyd at the hands of a policeman. The world of football has been no stranger, it has shown its sensitivity by making the most of its capacity for amplification. And day by day initiatives of support or reports arise.
That is what Ekaterina Dorozhko has done, wife of Palmeiras player Luiz Adriano. Through her Instagram account, she denounced serious threats for being white and her husband being black.
"At first, when I went to football in Brazil, people had the courage to shout at me 'Look, here comes the Russian, hahaha'. Every day, for a long time, I received messages threatening my life, wishing my parents were sick or promising to find me, and more terrible things because I am married to a black man", she shared.
"Why so much cruelty in people," asked Dorozhko, who said that "if paradise and hell exist, hell is on earth".