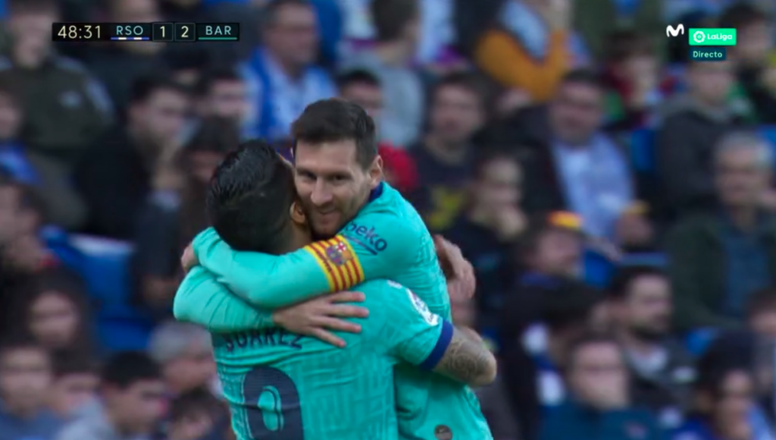 Luis Suárez makes the most of Messi's gift to come back
Barcelona's strikeforce is monumental. At the Reale Arena they made it known with 2 passages of play which their 3 stars shone in.
Although, unlike Griezmann's leveller that came after a mistake in the Real Sociedad midfield, this goal came from Busquets.
A very accurate pass from Busquets left Messi with plenty of space to run into before the defence. Finally, the Argentine, before Remiro, passed to his friend Luis Suarez to score.
Barcelona punished Real Sociedad despite not being at their best, who could not step Valverde's torrent goalscorers. At the Reale Arena, Barca's attacking quality shone a few days before the awaited 'Clásico'...
December 14, 2019