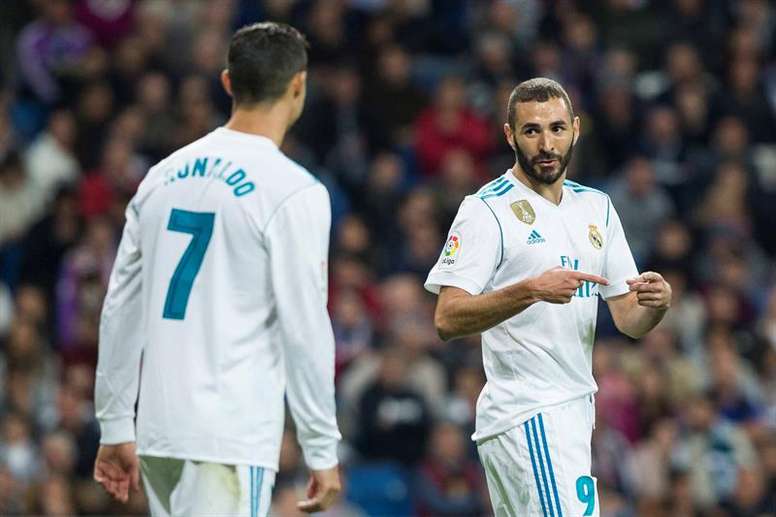 Karim Benzema: how does the Ronaldo deal affect him?
Benzema now has a couple of options that he could take. On one hand, he has offers to follow in the footsteps of Ronaldo and move away from the Bernabeu, but it could also be a good opportunity for him to step up for 'Los Blancos' and contribute some more goals to the team where Ronaldo would have done previously.
Ronaldo himself understood the qualities of Benzema. They developed a close relationship on the pitch, even if Benzema was in Ronaldo's shadow. The striker sacrificed his goal-scoring instinct to turn provider for his team-mate, and that choice will not be an easy one to reverse for the Frenchman.
Speculation is rife about who will come in to the Madrid club to replace Ronaldo, but it seems unlikely that Madrid will find a player who will have the impact that he had. With the Portuguese bagging around 50 goals a season, someone will have to fill that void and Benzema will probably stuggle to be that person.
The presence of Ronaldo, in some ways, brought out the best of what Benzema has to offer. An eye for goal was never really Benzema's strongest characteristic, with many seeing him as a workhorse rather than an out-and-out finisher. Assists, creating spaces for other players and reading the game well are the cards he brings to the table.
As it stands, the former Lyon player will have to choose between trying to improve his goal-scoring record and make the most of Ronaldo's departure, adapt his game to whomever comes in to replace 'CR7' and continue to be the king of assists or accept Carlo Ancelotti's offer to go to Serie A.