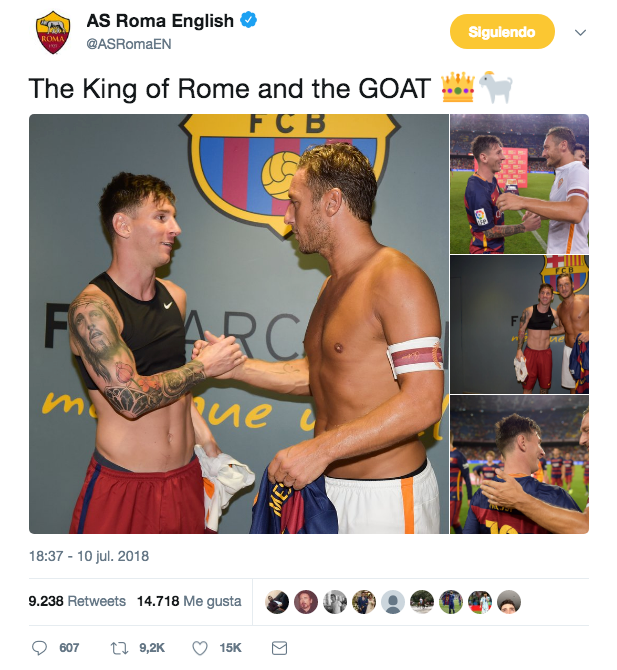 Juve signed Ronaldo...and Roma posted this message
It didn't take long for social media to react to Ronaldo's move to Italy, and Juve's rivals Roma were quick on the draw, posting their own take on the move.
Roma's English Twitter account, minutes after Cristiano's transfer was announced, posted various photos of Leo Messi and club legend Francesco Totti.
Messi is a confessed admirer of Totti, and the club therefore took the opportunity to make it clear who they see as the best player of all time.
July 10, 2018
Some have claimed that Ronaldo's move to the third major league of his career is a bid to cement his legacy above that of Messi, who has only ever proved himself in Spain, but Roma aren't having it. For them, the 'GOAT' is Ronaldo's main rival.