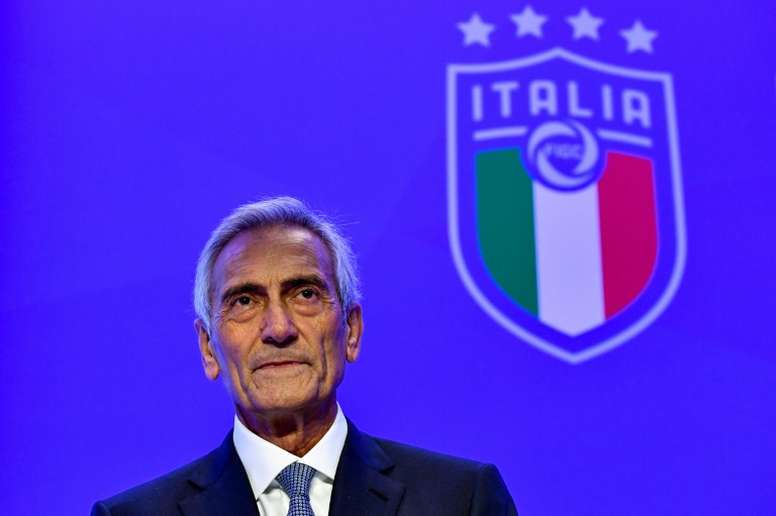 Italy to ask for postponement of Euro 2020
Gabriele Gravina, president of the Italian Football Federation (FIGC), said on Sunday that he sees no "alternative" to postponing the European Championship, scheduled to take place from 12 June to 12 July, as he believes it is essential that the league championships be concluded.
The emergency caused by the coronavirus, which led to the suspension of the Serie A until at least April 3, will force the FIGC to delay the closure of the tournament in order to hand over the title, which is why Gravina stressed the need to postpone the European Cup, in an interview with the Italian newspaper 'Corriere dello Sport'.
"The evolution of the epidemic shows a clear path. It involves us all in the same way. No one can think that it is only an Italian problem. The virus simply arrived in Italy two weeks earlier than in other countries, said Gravina.
"You have to give priority to health and then act with common sense. And common sense says that defending a single European event, scheduled for June, would be a strategic mistake," he added.
Gravina expressed her disappointment at what she considers to be the "impossibility" of playing the European Cup in June, but stressed that she sees no "alternatives".
"There are no alternatives. We are told by the projections about the development of the virus. The European Cup will almost certainly prevent many leagues from being postponed. It's like a cap, and if you don't remove it the bottle can explode, with the risk that we lose everything," concluded the FIGC president.
A possible definitive closure of Serie A would cause economic damages that would exceed one billion euros, among money lost by box offices, television rights and sponsors, said Sunday the sports industry expert Marco Bellinazzo.