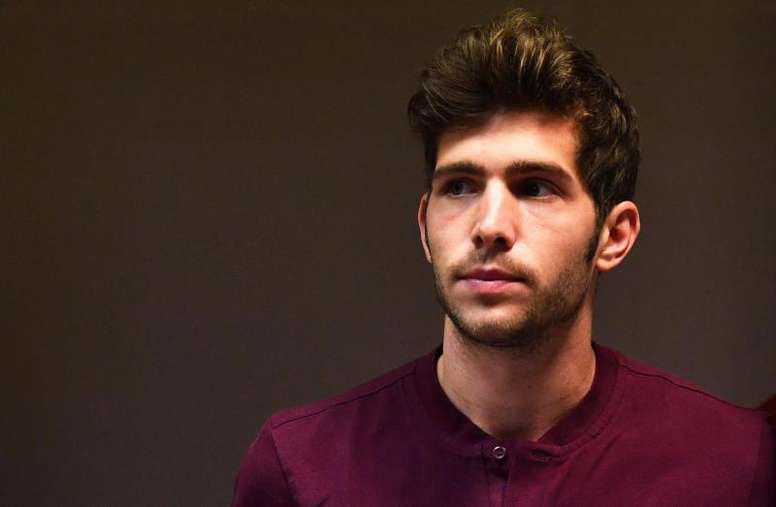 'It's obvious that Messi's absence will hurt us'
Sergi Roberto, for the most part, wanted to cut a positive figure despite the absence of his team's best player through injury: "We're aware that if we win tomorrow [Tuesday], we will go first in the group. Last year, our away performances were not good, but we demonstrated at Wembley that we've changed that. It's very important for us to stay top, it makes you more relaxed"
The Catalan went on to receive a question about the absence of Messi, to which he replied: "It's great that he's on the way back. It's obvious that his absence has hurt us, because he's the best player in the team and in the world. I don't know if he'll be able to play tomorrow, but either way we're in good shape as a team".
"We're very happy to see him back in training and that he's traveled with us. We've got a lot of squad depth and, although we're not as strong without Leo, this year we've shown that we can still do well" he added.
Other than Messi, the full-back gave his opinion of Luis Suarez's current run of form: "My understanding with him came about naturally. He's always in or around the box, and that's what makes it easier for him to finish. I get on well with him and I hope that he continues to score goals".