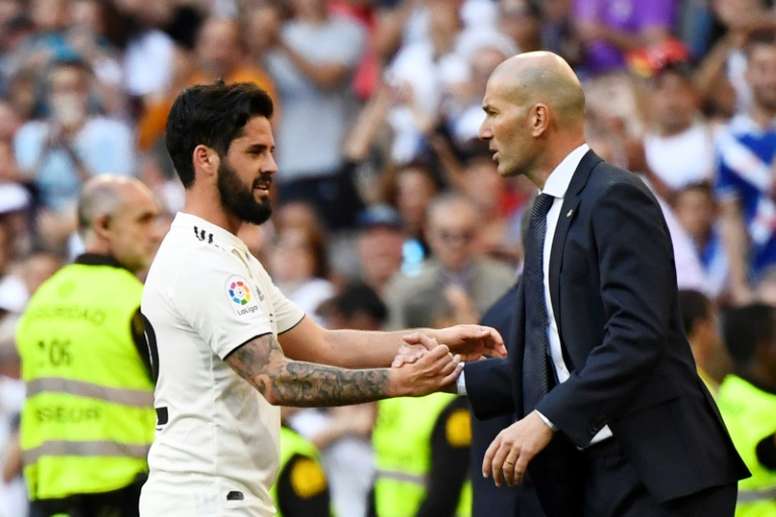 Isco tells Real Madrid he wants to leave
According to 'Marca' and 'AS', Isco has made the decision to make his bags and continue with his footballing career elsewhere.
The midfielder has the intention of leaving Real Madrid sooner rather than later and Real Madrid know it. Isco's father and his agent Francisco have now told the club's board.
Their reaction has been positive and they understand Isco's situation so they will not make it very difficult for him to leave.
The sale will be made if Real Madrid receive an offer which they think is suitable and good enough for a player of Isco's standing. His contract runs until June 2022.
It is a decision the midfielder has made after a lot of thought. After analysing the pros and cons, he has reached the conclusion that it is best for his career for him to move on.
What Isco wants is to have more minutes and importance, something he is unable to get under Zinedine Zidane. In fact, the French coach has not stood in his way and will help him leave.
The news comes a day after the agent told 'El Larguero' that Isco was not interested in leaving: "Lots of things are said, but we aren't studying offers and his idea is not to leave the club either."
Isco will not be short of suitors and he has been linked with a move to Everton in recent days although Ancelotti also denied the rumours. "It's not true that I'm after Isco. We haven't started to think about the team ahead of the January transfer window. So those comments are rubbish. Those rumours are "c**p," he told 'DirectTV Colombia'.
Isco could be towards the end of his time at Real Madrid. He has been at 'Los Blancos' for seven and a half seasons, but he is continuing as normal for now. Isco travelled with the rest of the squad for the game with Villarreal on Saturday.