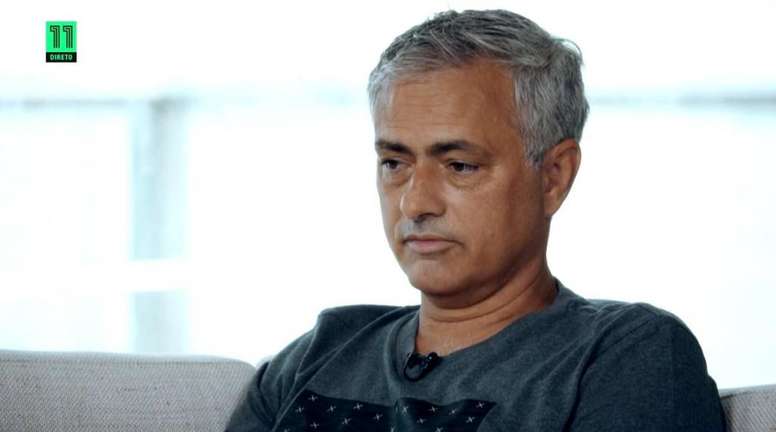 "In Madrid they told me we had the best team in the world on the other side"
Real Madrid brought Mourinho on during Barcelona's golden age. The Portuguese coach had to face a team that's often considered to be one of the strongest to have ever existed. However, several years later, Mourinho still remembers his time as a Real Madrid coach fondly.
"What they asked me to do at Real Madrid suited my nature,.They told me that we had the best team in the world on the other side, that they were crushing us, and we had to reverse the situation," Mourinho noted, in a statement that has surprised many as the controversial coach had never admitted his admiration before.
He got off to a rough start, but he did manage to win LaLiga, the Copa del Rey and the Supercup in his three years in Spain's capital. Fans are still divided on whether Mourinho served their team well, but regardless of public opinion, he still cherishes his time there.
"Real Madrid was my best experience because of what I learned as a coach, as a man, from the lessons I took in my career and in my life. "It's the best memory of my career, it was fantastic," Mourinho told the Portuguese TV channel '11'.
Los Blancos' Copa del Rey triumph under Mourinho in 2010/11, where they beat Barcelona 1-0 after extra time, was the first step in Madrid believing that they could take down the unbreakable team that was Barcelona at that time.
"We had to prevent Barcelona from crushing us and that's why the MestallaCopa final is the most important [trophy he won]," Mourinho explained. "From there, nothing was the same. We won LaLiga, the Supercopa, but nothing was like that Copa final. Unfortunately, I didn't manage to win any of the three Champions League semi-finals [I took Madrid to]."
Mourinho has been without a coaching job since leaving Manchester United, although he had been linked with Real Madrid when Zidane first left.