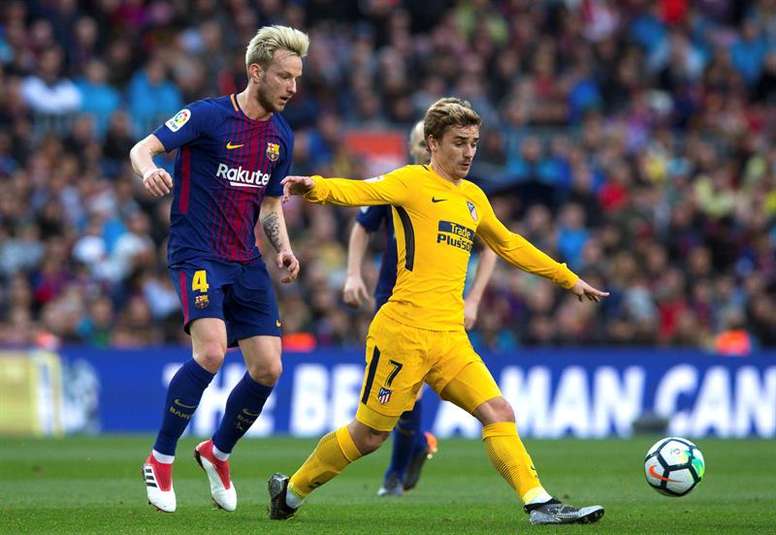 "I'd love for Griezmann to play for Barça"
The Spanish sports newspaper has published several statements from the interview with Barcelona miedfielder, which will be released on Wednesday. In it, Rakitic doesn't seem to bite his tongue regardless of the subject matter.
The Croatian had no qualms about publicly sharing his desire to share a dressing room with the Atletico Madrid striker: "I like Griezmann very much. I'd love for him to play for my team."
These words are a striking step of, at least, part of the Barcelona squad. After last summer's 'La Decisión' documentary, many people were warned of the lack of willingness from the 'Blaugrana' squad to sign the Frenchman. It seems that in Rakitic's case, it is the opposite.
In addition, the midfielder was equally emphatic when it came to talking about his future. Not only iis he not planning on going anywhere else next term, but he has never even considered the option of leaving the Camp Nou.
"I have contract in the Barça and I have never thought about leaving", said the footballer, who was also clear about his personal goal for the 2019-20 season: "I want to win another Champions here".
May 21, 2019