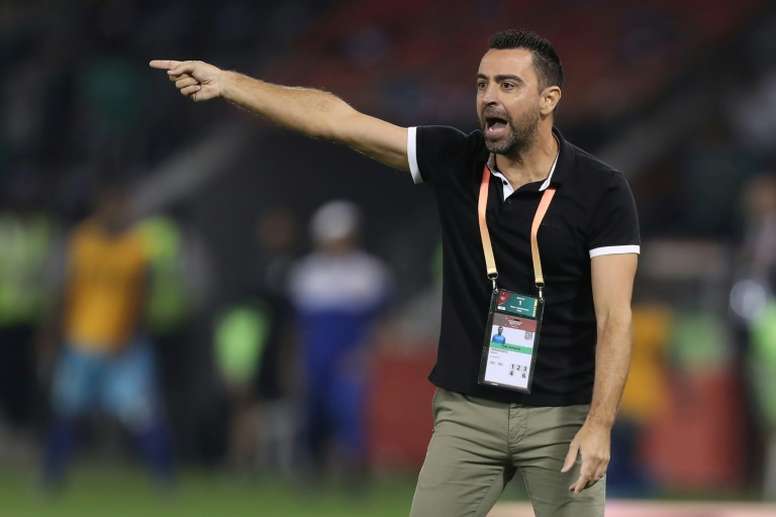 "I want to return to Barca and I've got nothing against anybody"
Barcelona put their foot down to try and look for a replacement for Ernesto Valverde and thought that it was the moment to bring in Xavi Hernandez. Eric Abidal and Oscar Grau travelled to Qatar to speak to and try and persuade the ex-footballer to join them.
However, Xavi turned down the proposal as he considered it to be too risky and in haste so Quique Setien was given the job instead. In 'La Vanguardia's' 'El Magazine', Xavi Hernandez has once again broken his silence to clear up that he did not reject Barca forever and that he wants to return.
"I'm clear I want to come back to Barcelona and it makes me very happy. Years back, it could have been a bit overwhelming, but now I've see myself coaching, I think I can offer the players things. I made clear to Barcelona that I wanted a project which began with a clean slate and in which I was making the decisions, he ecplained.
The former midfielder highlighted that he does not have a problem with anyone at the Catalan giants: "I don't hide. I would like to work with people who I trust. There can not be anyone toxic near the dressing room. We are talking about Jordi Cruyff and Carles Puyol."
"I've got nothing against anyone. What's more, I don't have a bad relationship with Bartomeu, Laporta or Victor Font. I will be with everyone who wants good things for Barca," he continued.
To conclude, the Al-Sadd coach said that the foundations of the team are very good and that a large part of the squad is extraordinary. That said, he would make signings. "I would get a winger like Neymar. I don't know if he'd fit into the team, but based on his football, I've no doubt he would be a spectacular transfer. The club need wingers like Bayern have.