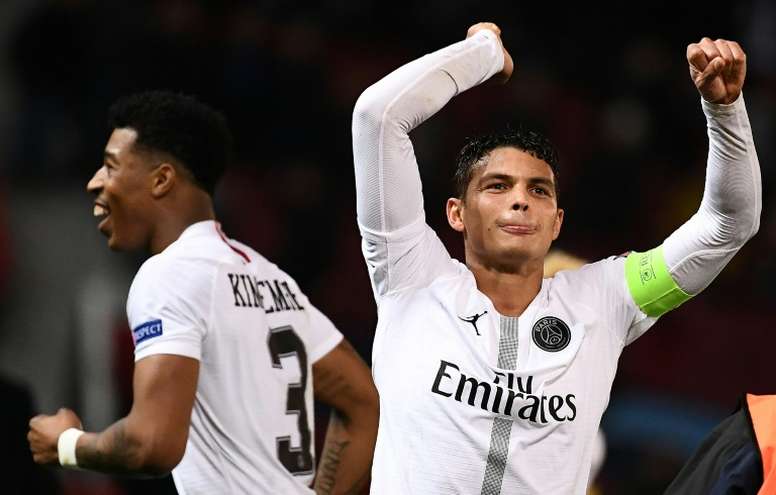 "I want to renew and make PSG a big club"
Speaking to 'France Football', Thiago Silva wanted to recall how his signing for PSG 8 seasons ago was, as well as speaking about his day to day life at PSG and his possible contract renewal.
"My will is to continue, to make PSG a big club. I think I've been involved in the club's eight years of development and I feel part of it", the Brazilian CB said.
Silva also underlined his mother in making him become a professional footballer: "My mother was instrumental in achieving my dream of becoming a professional footballer".
There was also time for Thiago Silva to recall a curious story with Zlatan Ibrahimovic when he was about to leave AC Milan: "When I signed my contract at PSG, Zlatan called me and asked me, Are you really going to PSG?"
"Yes, it's done, I just signed," replied the Brazilian, to which Ibra replied: "It's not a joke, eh? if you don't sign, I don't either. If you lie to me, I'll take care of you (laughs)".
Thiago Silva has now almost played 300 matches for PSG, scoring 18 goals. "After eight years, with my passport in my pocket, I can consider myself a Frenchman more. Paris is already part of my life, it's my second home even though I was born in Rio de Janeiro".