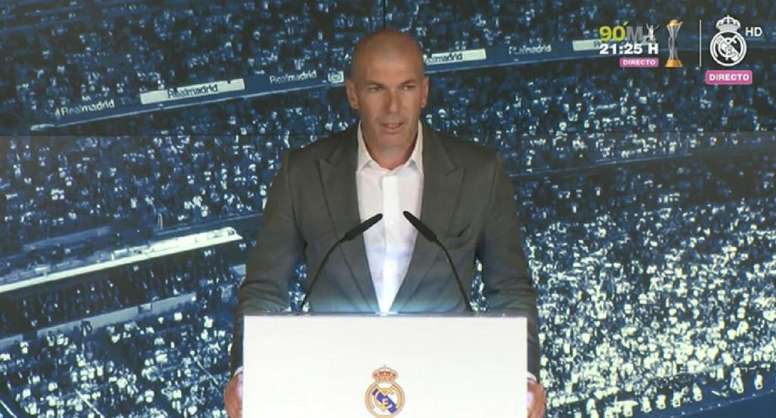 'I love the club very much, so here I am'
The Frenchman returns to manage Real Madrid for the second time and has replaced Santiago Solari, signing a contract until 2022.
The news was announced at around 6pm this evening and shortly afterwards, a press conference was held at the Santiago Bernabeu for Zidane to explain his decision.
Florentino spoke first confirming that the club has always had Zidane in their heart: "Dear Zizou, your passion for this club brings you back together with us in a relationship which has been eternal since 2001. If you return to us it is because you love the club", he confirmed.
The French manager stated that he was "happy" to be returning to Real Madrid in a very brief appearance before the questions began: "I am very happy to be back here and I'm ready to work hard to put this club back where it belongs. The most important thing for me is to start training tomorrow.
"Feelings are good because I am happy to return. I hadn't travelled far because I live here. I am very happy to be back with this club and it's squad", was Zidane's response when asked about his feelings towards returning for his second spell as manager.
"I left the club for the first time because I believe we needed a change after winning everything. I made the decision to return because the president called me, and because I love Florentino and this club very much, here I am. After eight months, I am keen to get back to training, but I think that I took the best decision for everyone involved", Zidane stated.
"I am going to put everything into making this team better. I remember a lot of good things, but also bad. You have to take everything into account", he explained.
More information to follow soon...