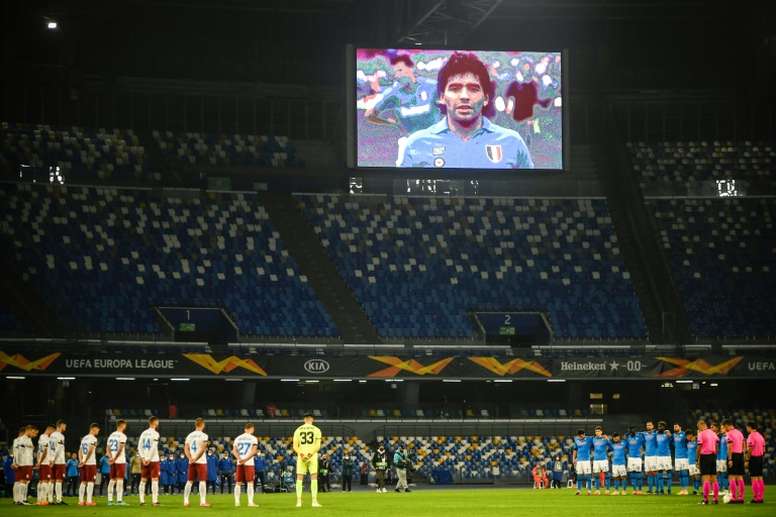 "I can confirm: at Napoli-Real Sociedad, the stadium will be called Diego Armando Maradona"
The death of Diego Armando Maradona on November 25 took much of the footballing world by surprise, despite the delicate state of his health. In Naples, a city where he was truly revered, they reacted quickly to pay him the best tribute.
There was talk of a proposal to change the name of the Neapolitan team's stadium, which quickly crystallised and will be official in a matter of days.
This was confirmed by Luigi de Magistris, the city's mayor, on 'Canale 8'. "I can say that on Friday we will approve the decree. I am told that in the next match at home against Real Sociedad, the stadium will be officially called the Diego Armando Maradona Stadium".
"Naples, and more specifically Fuorigrotta, could become a place of football-cultural pilgrimage", concluded the councillor.
Diego Armando Maradona arrived at Napoli in 1984 and played seven seasons with the team, which he led to numerous trophies until his experimentation with drugs began.