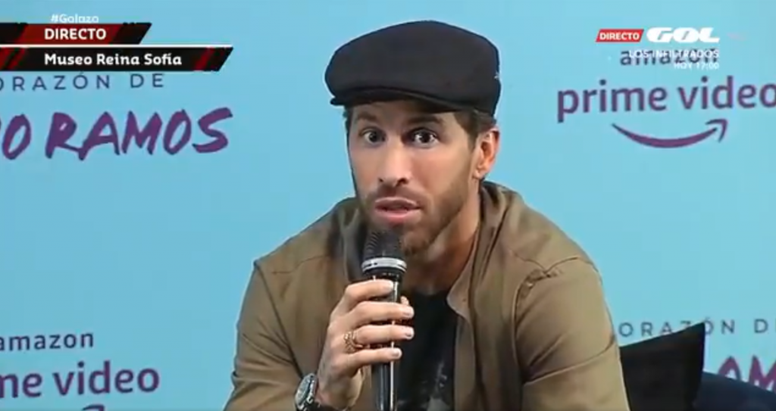 "I aim to win the Ballon D'or"
Sergio Ramos presented his documentary 'El Corazon de Sergio Ramos', which can be seen on 'Amazon Prime Video' from this Wednesday. The Real Madrid captain had time to talk about the dreams he is still left to fulfil at Real Madrid.
"It would be crazy to win a fifth Champions League with Real Madrid. I work for that and dream about it. Winning the Euros or the World Cup with Spain would be unique. The Ballon D'or is there, I don't know if it is close or far, but as long as it is possible, I aspire to it. If people like Cannavaro achieved it, why can't I win the Ballon D'or? When my body says enough, I will step to one side, but I think it hasn't happened yet. I see myself capable of carrying on for several more years," the central defender commented.
"After an awful season like last year, you have to reset and win again. We are keen and hungry to do it again. It is going to be a good season for the team. We are going to go again. Good results are going to end up asking. We have ambition to win again. On an personal note, I am keen to have a good season and keep on playing. I have ambition. You also learn from mistakes. As long as it is possible to win new things, I will continue dreaming about them. I am passionate about it," he added.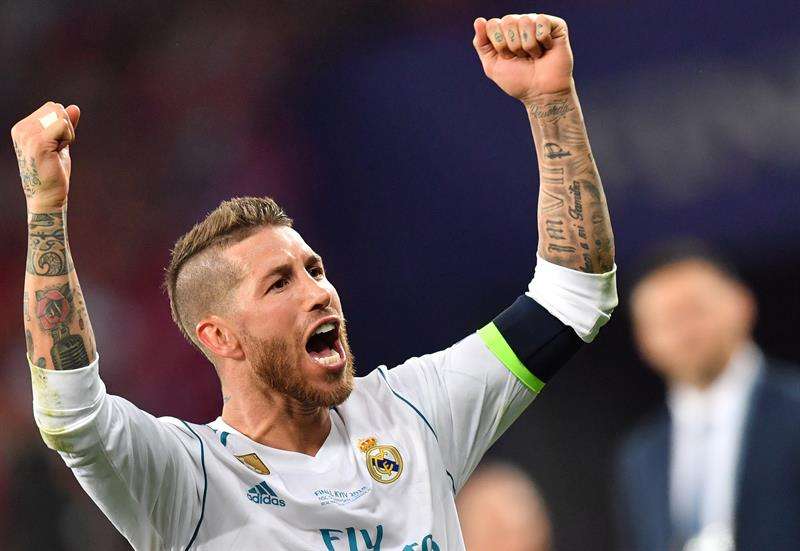 In addition, Ramos was criticial with the choice of Ballon D'or winners: "The fact certain Spanish players haven't won a Ballon D'or gives me food for thought. It's a individual prize and I don't really know what it recognises. It's more difficult as a defender. It seems like it is no longer just Messi and Cristiano. Change has arrived. I think Van Dijk is a great centre back and if he is a Ballon D'or candidate, it is because he has deserved it."
Leo Messi at Real Madrid?
The Spain captain also spoke about the possibility of Leo Messi wearing the Real Madrid shirt: "It's not my job to talk about other players' careers. I always speak positively about Leo because he is a unique player, one of the best in footballing history. He is free to choose his future. I have two years left on my contract and I'm going to try and win.
"I'm a village guy, from Camas, and I've worked for many years to fulfil a dream. If this helps a kid to fulfil his dream, it would be fantastic. Everyone knows Sergio Ramos the footballer. 80% of my time is dedicated to football and family, but there are other things like music and horses. Privacy was important, but it is a good moment for people to get to know more to give that information," he explained about the reasons for this documentary.
"Playing for Real Madrid throughout these years has helped me in a positive way and I have learnt a lot. Having cameras inside the home worried me a bit more as I'm not used to it. I have felt responsability in the documentary like I have felt at Real Madrid since my arrival. I hope people enjoy the documentary," the defender said.
September 10, 2019
Ramos does not forget the painful night in which Real Madrid were knocked out of the Champions League at the hands of Ajax; "You have some obligations when you sign something like that. It was one of the worst moments. It was a painful day. Nobody expected to get knocked out. We stopped filming because it was a very bad time. Not everything is perfect. Not everything turns out well. You learn most in the bad moments. That's how it is."
In addition, he revealed that he has signed a contract with 'Amazon' for several more years, so there is the possiblity of him filming more series of his documentary: 'Amazon' also has a relationship with the club. It was not nice filming much given how last season was. There will be more content going forward. There will be more series.