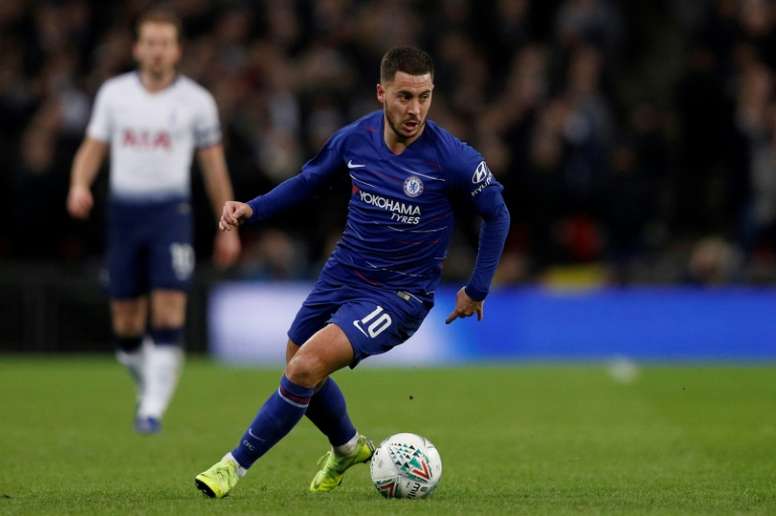 Hazard determined to force summer Madrid transfer
Spanish newspaper Marca has reported that Hazard is determined to join the Real Madrid in the summer, but will not look to move during the current transfer window as he does not want to add further disruption to Chelsea's difficult season. Real Madrid are also not looking for conflict with the London club, and so are not prepared to unsettle Hazard this January.
Hazard has been identified as Madrid's top transfer target following a tricky first half of the season for the Spanish giants. They have struggled to make up for the loss of firepower brought about by Cristiano Ronaldo's recent move to Juventus, with attackers Gareth Bale and Marcos Asensio struggling for goals and form this season. Hazard, on the other hand, is enjoying another impressive season for Chelsea, having already notched up 12 goals and 10 assists this term.
The asking price for the 28 year-old is reported to be around £88 million. The Belgian has no secret of his desire to play for Real one day, saying a few months ago: "Real Madrid is the best club in the world. I don't want to lie, it is my dream since I was a kid.
"We will see. I don't want to talk about this every day. I don't have time, but we will talk about my future soon. In my head, sometimes I wake up in the morning and think I want to go. Sometimes I think I want to stay. It is a hard decision. It is my future. I am 27 and I will turn 28 in January.
"It is also when you have a dream and you want to make it happen. It is like I have said a lot of times: if I leave I will be happy, if I stay I will be happy."