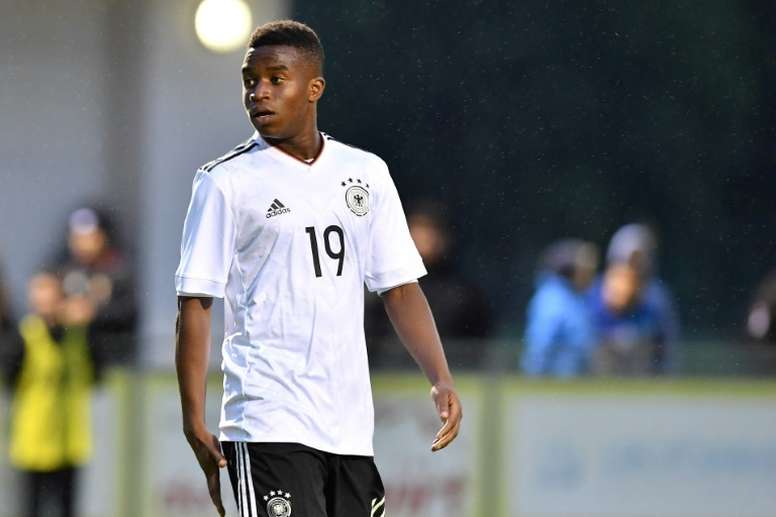 Haaland cannot believe Moukoko's quality: "He is much better than I was at his age"
The Norwegian striker Erling Haaland says that Borussia Dortmund's new talent Youssufa Moukoko is better than what he was when he was 15. Moukoko is currently training with Dortmund's first team squad.
"Moukoko is better than what I was when I was 15. At that age he is already training with Borussia Dortmund while I was still at Bryne," Haaland said.
Haaland, 20, was one of the revelations of last season and, after arriving in the January transfer window, he scored 16 goals for the Germans.
The Norwegian goalscorer said he did not want to put Moukoko under pressure, but added that he had never seen a 15 year-old player with so much quality.
Dortmund are planning to give Moukoko his Bundesliga debut once he turns 16 in November. That is the minimum age a player has to be to play in the Bundesliga.
August 11, 2020
Moukoko, German of Cameroonian orgin, made his debut for Dortmund under 17s and Germany under 16s when he was just 13.
His goalscoring tally in youth football has been very good. He scored 40 goals in 28 matches in 2017-18 and in 2018-19 he netted 46 times in 25 appearances.
In 2019-20, he got promoted to the Dortmund under 19 team at the age of just 14. In his first game for them, he scored six goals in a 9-2 victory over Wuppertal.
Before the age of 16, Moukako's stats are far better than Haaland's. Haaland had scored 41 goals in 35 matches (an average of 1.17 goals per game) while Youssoufa has got 128 goals in 84 encounters (1.53 goals per game). At least that is what the Norwegian and German Federations' stats say.
August 11, 2020