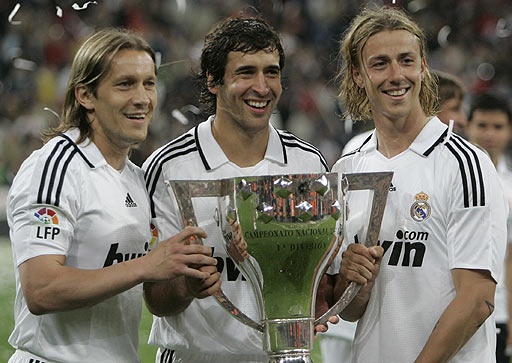 Guti supports Zidane.. But offers himself to Florentino Perez
During an interview with Spanish television programme, ' El Chringuito de Jugones', the Real Madrid youth manager was convinced that his team would overcome PSG and qualify for the next round.
"This is our competition and Real Madrid will get through this round. I am sure. We have won two in a row. We are the current champions and we will show it. In nights like this, this team plays best," he said unreservedly, although he did admit that "PSG are a big club with a lot of talent who have strengthened a lot in summer."
Regarding Zidane, he was in no doubt: "This is the last chance for Real Madrid this season, but I hope that sense prevails and it is not the last chance for Zidane. You can't forget what he has done. It's also the last chance for PSG because the French league and the cup don't mean as much to them."
Furthermore, he did reveal that he would not be able to turn down the role of first team manager if it were offered to him: "Zidane should continue, but how could I not want to manage Real Madrid some day? If Florentino [Perez] offered me the job then I would say yes, I am prepared."