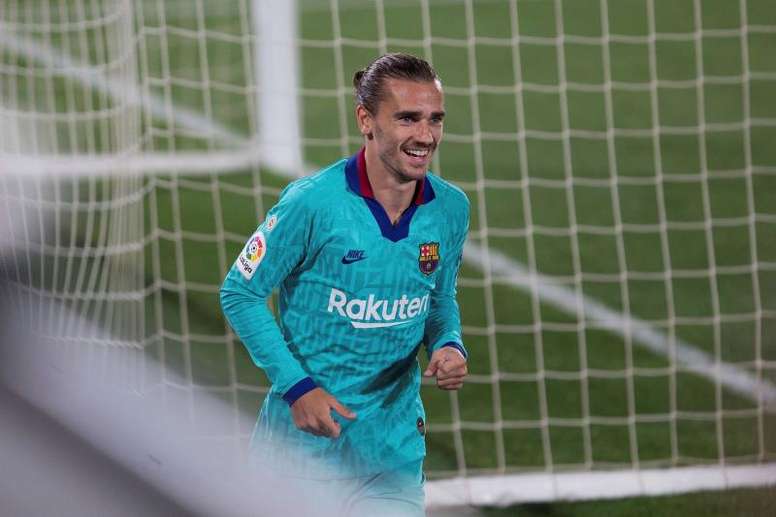 Griezmann's best day as a Barca player
In this new game there is almost no time for disappointment or regret. In less than seven days, Griezmann went from being humiliated to leading Barcelona against Villarreal at La Ceramica.
The Frenchman experienced one of his worst days as a professional against Atletico Madrid. Setién called him up at the 90th minute, with 2-2 on the scoreboard and very little, if anything, to contribute to the team.
Griezmann was singled out prior to the game against Villarreal. But then, Setién made some tactical changes that seemed almost designed for his brilliance and the Frenchman did not disappoint.
From one of his worst days to what was possibly the best match in the Barcelona shirt. The team formed with a kind of 4-2-3-1 that alleviated one of the great problems of the former Atletico player: his scarce participation.
Antoine played centered and had more participation, but it was not the only benefit of this new formation. Messi, very far from the box in recent meetings, also made many more appearances.
Thus the 1-4 took place in a complicated field, right when everyone had written Barcelona off. Barcelona still have four matches left to achieve an impossible feat, but it seems difficult that Madrid is going to lose twice, which is what they have to do in order not to win the title.
For that reason, it seems that what is left is more of a training session for the return of the CHampions league than anything else. The season has been disappointing, but nobody hides that the success in Lisbon would palliate all the frustrations of the campaign.