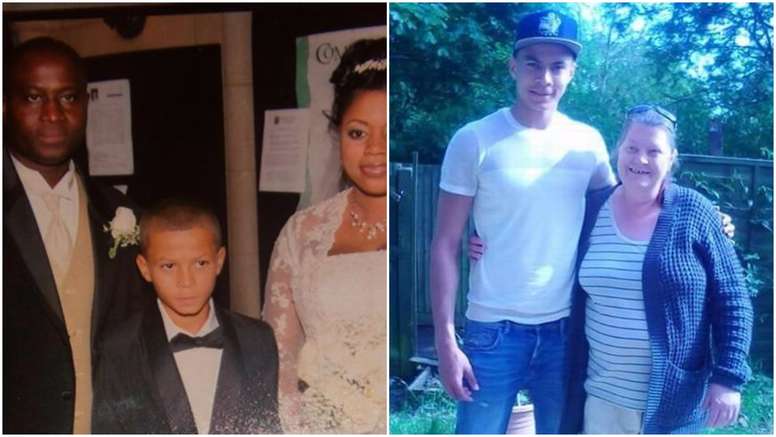 From growing up around drugs and guns to becoming one of the Premier League's biggest stars
The Tottenham star, who defeated Real Madrid with a brace at Wembley at the start of November, did not have your average upbringing with his parents. Kehinde, his father, is a Nigerian millionaire businessman and his mother already had two other children (from two different fathers).
The relationship between the player's parents did not last long and they separate while Dele was still a child. He moved to Houston to live with his father, because his mother didn't have the means to look after him, and after that he moved to Nigeria. But at 8 years old he decided to return to England, with the aim of making it in the world of football.
On his return to England, Dele Alli joined Milton Keynes Dons, a team just north of London. The current Tottenham star had to live in a troubled neighbourhood, where drugs and guns were present every day. His mother, an alcoholic, was another obstacle which he had to overcome, but thanks to his perseverance, he managed it.
When Dele started to make a name for himself in the reserves at MK Dons, he was no longer close to his mother, who abandoned him when he was 13 because she didn't have enough money. The family of his close friend Harry Hickford took the boy under their wing, allowing him to focus on football and leave the bad influence and relationships behind him.
Since that moment, the midfielder's has had a truly meteoric rise. In 2015, he signed a deal with Tottenham and left for the capital. According to his mother, Denise, the day he signed for Tottenham was the last time she has seen him: "He was in a great mood and even told me he loved me. I never thought that would be the last time I saw him. I'm still upset."
Toady, neither Denise, nor Kehinde are still in contact with the player, who hopes to leave his troubled past behind him by removing his surname (Alli) from the back of his shirt, and replacing it with Dele. "I would love to be able to hug him and show him we love him. He refuses to talk to me, but I am not interested in his money, I would love him even if he worked at McDonalds. All I want is to make up with my son," his mother told 'The Mirror'.
Today, the young boy who was abandoned by his alcoholic mother and his father who pays him no attention has become one of the players with the biggest future ahead of him.