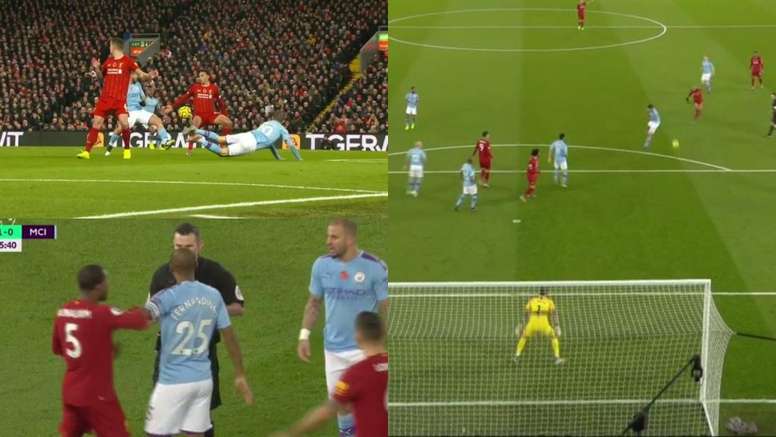 From City's penalty claim for handball to Fabinho's great goal
Everything happened really fast in the Liverpool v City match, it couldn't be any other way. Guardiola's men were claiming for a possible penalty, but what happened was a goal against them.
City were attacking, Bernardo Silva tried to dribble past Lovren and the ball ended up bouncing off Alexander-Arnold. Aguero and De Bruyne started to ask for a handball repeatedly and Liverpool counter-attacked.
Sadio Mané started the run almost from his half, he reached the byline, crossed, Gündogan cleared the ball and Fabinho, without anyone near him or pressure, released a bullet shot that went in Claudio Bravo's goal.
In the 6th minute, Liverpool went in front. The match was stopped for a moment to check if there was a handball in the build-up to the goal. Michael Oliver gave the goal to put Liverpool 1-0 up.
To make things worse for City and better for Liverpool, Mo Salah headed in 7 minutes later to make it 2-0.
November 10, 2019