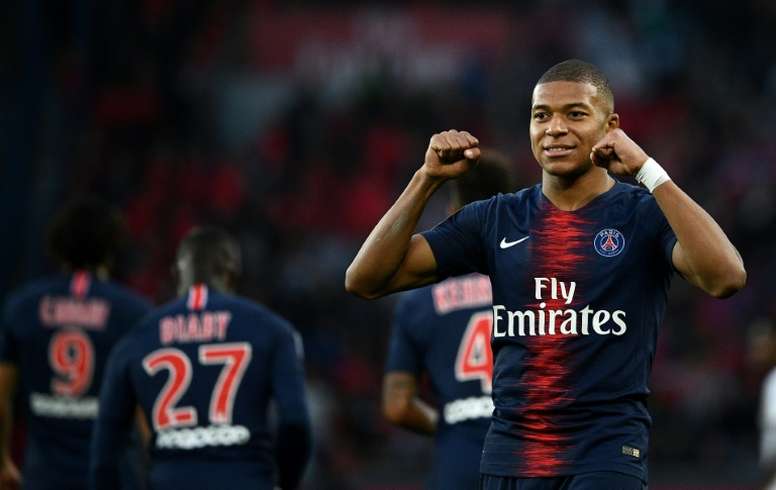 'Football Leaks' reveals the battle between Real Madrid and PSG for Mbappe
In the end, it was Mbappe's own decision to join the Parisians rather than the Spanish giants despite widespread press reports claiming that 'Los Blancos' pulled out of a potential move early on in discussion.
According to the aforemention source, Real Madrid were prepared to part with €214m to get their man and actually matched PSG's €180m bid, with the other €34m coming in the form of taxes that Monaco refused to contribute to and which PSG later allegedly dodged.
It is well known that Mbappe joined on an intial season-long loan with the obligation to make the deal permanent once that expired, with the report claiming the deal was structured in such a way as to avoid having to pay tax on the move.
Mbappe's time at Monaco appeared to have come to an end early in the summer of 2017, when he demanded a salary of €8m per year, the same a Radamel Falcao and some 16x the profesisonal deal Mbappe had signed just a year previously.
Everything seemed to point to the youngster moving to Real Madrid, with a fee being agreed between Monaco and the Spanish giants on July 20.
However, Mbappe preferred a move to PSG and he eventually made the move to the French capital on deadline day after the Parisians matched Madrid's offer.
That wasn't the end of the spending, though, with Mbappe allegedly demanding a €5m signing bonus and a salary that increased year on year.
Then there was Mbappe's eye-watering list of demands, with requests to become the highest-paid player at the club if he won the Ballon d'Or and 50 hours per year of flight time in a private plane both knocked back by the club, though they did agree to pay him €30,000 per month for rent and three members of personal staff (a butler, a choffeur and a security guard).
Finally, as ever, 'Football Leaks' claims that "super agent" Jorge Mendes was also involved in the deal, claiming 5% (€9m) of the transfer fee from Monaco. Meanwhile, it is also suggested that €124m of the money from Mbappe's sale went straight into the pockets of owner Dimitri Rybolovlev, rather than into the club's coffers.