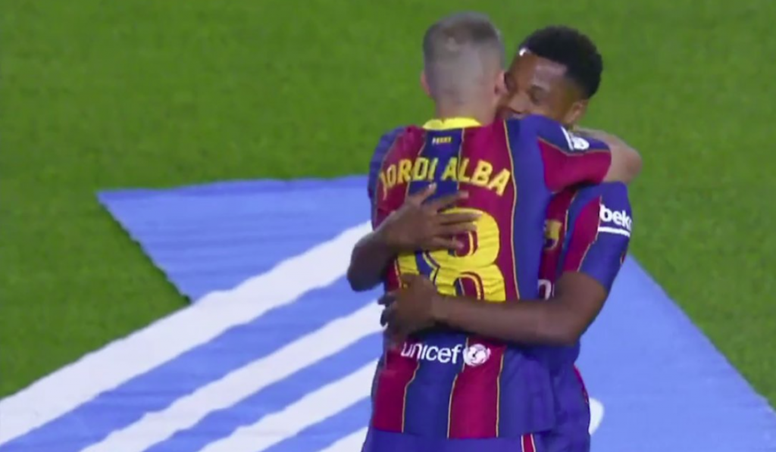 Fati gets brace in 20 minutes
In the first match without Luis Suárez and of Barcelona's 2020-21 La Liga season, Ansu Fati was the first to score and it didn't take long. The 17-year-old wants to prove that he has qualities to have continuity in the 'Koeman era'.
And so it was. The young forward opened the scoring in the 15th minute of the match with a tremendous shot that left Sergio Asenjo completely blocked. In fact, he didn't even move.
It was a long ball for Jordi Alba who got to the ball at the byline, waited, and saw the arrival of Ansu Fati from behind. The Barca gem ran on to it and hit it first time into the top corner. It was a missile.
Just four minutes later, Ansu Fati was set up by Coutinho. The Brazilian saw him unmarked on the left, passed it to him, and with astonishing ease beat the Villarreal goalkeeper with a low, tight shot.
September 27, 2020