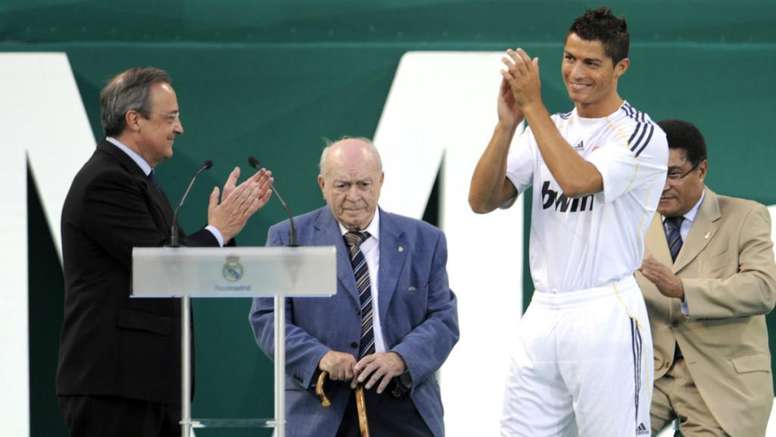 Eleven years since CR7 signed for Real Madrid
On 6th July 2009, Florentino Perez got his own way and Real Madrid officially presented Cristiano Ronaldo at the Santiago Bernabeu. He was the man whose job was to challenge Leo Messi and Pep Guardiola's Barca.
The early stages were difficult for the star and, in fact, Real had to settle for a Copa del Rey, a La Liga title and two Super Cups until Guardiola left Barca. Then Real Madrid began to dominate again.
His performances were never questioned though. CR7 kept maturing at the club and he became the global football star who arrived in the Spanish capital.
From 2014, just after the Champions League final in Lisbon, his performances started to improve. He was decisive in winning the 2016, 2017 and 2018 Champions Leagues and he decided to leave just after the last one.
He did so in a completely different way to how he started at 'Los Blancos'. He arrived as a star and left in acrimonious circumstances after announcing his departure in a live TV interview just after the final in Kiev. He hardly celebrated the trophy with his teammates.
Since his signing was announced 11 years ago and his departure in 2018, he scored 450 goals and gave 120 assists for Real Madrid. He gave the fans plenty of fanstastic moments and was the best player on the planet for several years.