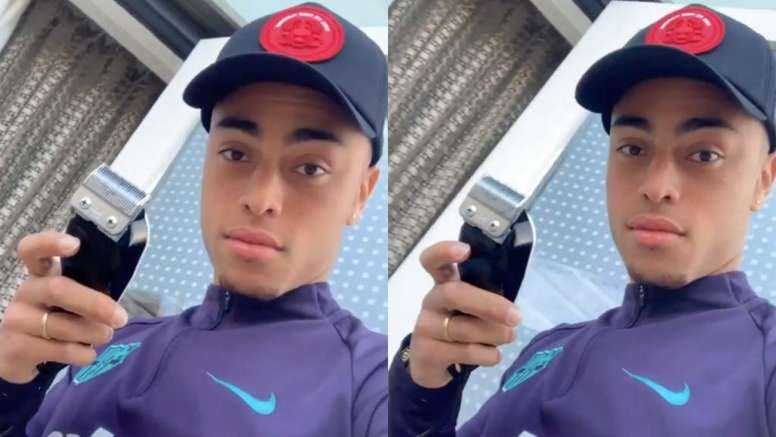 Dest moving to Barca? Player uploads story with Barca hoodie on
One name is being mentioned quite a lot from the Ajax academy. We are speaking of Sergino Dest, who is set to become one of the best full-backs of the decade. Barca are looking out for him.
There has always been a close relationship between the two clubs. After the latest signing, that of De Jong, now the board have taken the first steps to find out whether they will be able to get hold of this skilful and surprising full back.
And he himself could help with the move to the Camp Nou. This Saturday, he raised Barca fans' hopes with a story he uploaded to Instagram.
In it, the American has a razor in his hand which seems to suggest he is going to shave his hair. But he is wearing Barcelona's training hoodie.
As the club have yet to make big money moves, the Catalan club could make the move and sign him.