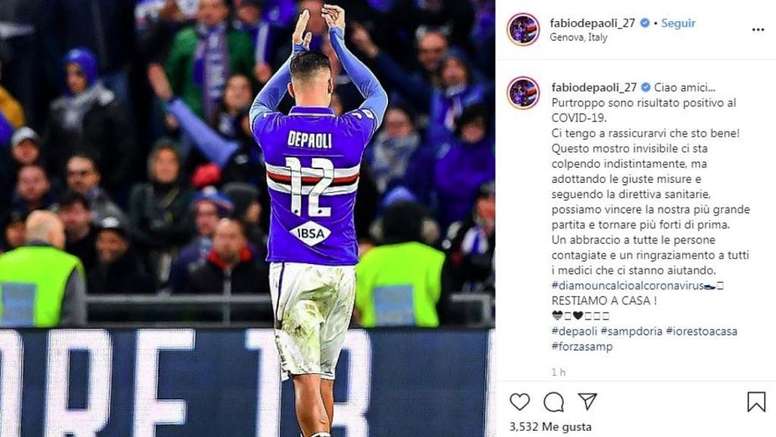 Depaoli announced that he has coronavirus
Depaoli has coronavirus. His team, Sampdoria, did not announce it in an official statement because they had already said they would not. But they could not prevent the footballer making it public on Instagram. He also asked his followers to stay at home.
"Hi, friends... Unfortunately I tested positive for COVID-19. I want to make clear that I'm fine! This invisible monster is hitting us indiscriminately. but by taking the right measures and following the health advice, we can win our biggest match and retun stronger than before," the player wrote.
"A hug to everyone affected and thanks to all the medics who are helping us. We are staying at home," he added. He made two things clear in the message: he is fine and he wants his followers to listen to authorities and not go out onto the streets.
Despite the fact Sampdoria will not announce what they will do next, it is expected that everyone who has been in contact with Depaoli gets tested. That is the protocol the rest of the clubs with positive cases have been following.