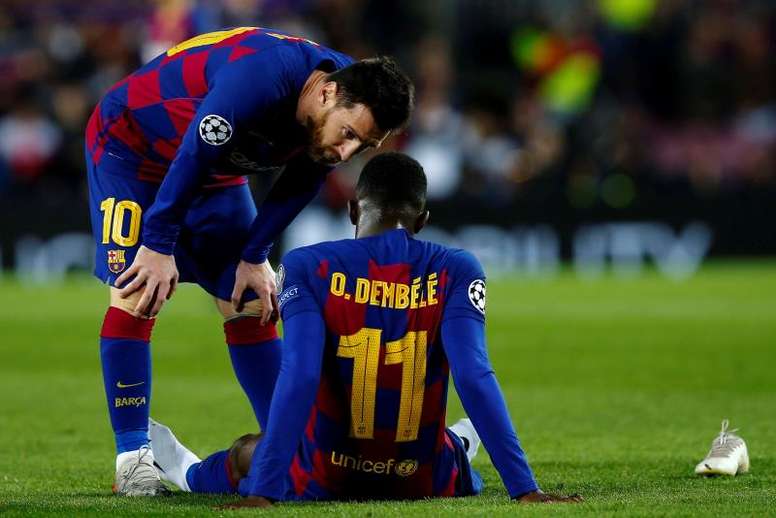 Dembele will be out for Napoli game
Ousmane Dembele's recovery was not going well. That is what they detected when, after returning from Qatar, the Frenchman went to Barca's facilities to chck on how he was doing. The latest tests show that he is still behind schedule with his recovery. His aim of being back for the Champions League seems unlikely.
'AS' says that he is running two or three weeks behind schedule with regards to the projected schedule. That means he is all but out of the Champions League last 16 game with Napoli.
At the moment, Dembele is doing running and being watched by his physio Xavi Linde. He has already touched the ball and not even using football boots.
He is expected to return to the group at the beginning of August. That means after eight months without playing, he would need several weeks to get back match fit.
Even if his team played in the Champions League final set for 23rd August, he would struggle to be ready for it.
The latest test showed he had less muscle mass than he should have. Barca will not force his return so Dembele should be mentally prepared to return for 2020-21.