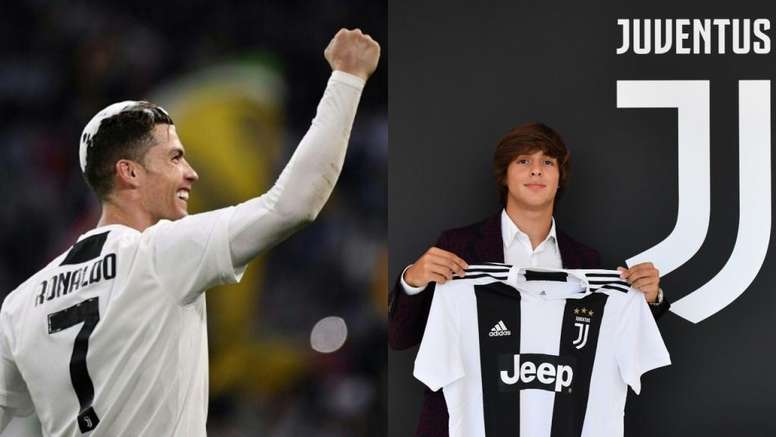 CR7 and his Spanish 'godson' in the Juve youth system
The midfielder had an interview with 'AS' and spoke about Ronaldo. "He helps me a lot. He is a very good person, he speaks to me a lot, he is always there... as a professional he is 10/10", Pablo Moreno said.
"Since I was young he has been my idol, I admire him a lot. He is an example to all youngsters", he continued.
Changing Barcelona for Juventus wasn't easy. Spanish and Italian football are quite different. "When I arrived, I struggled. I came from the 'tiki taka' at Barcqa and [in Italy] everything is more physical. Everyone is really strong, physically speaking. If you don't go hard into a challenge, you will end up on the ground.
Pablo Moreno is one of the players playing for Spain at the under 17 World Cup. "I am living the dream. It is something that I always thought about when I was young", he highlighted.
Lastly, he spoke about Spain's chances: We have a good enough team to win the World Cup. We must continue in the same way because we can win it".