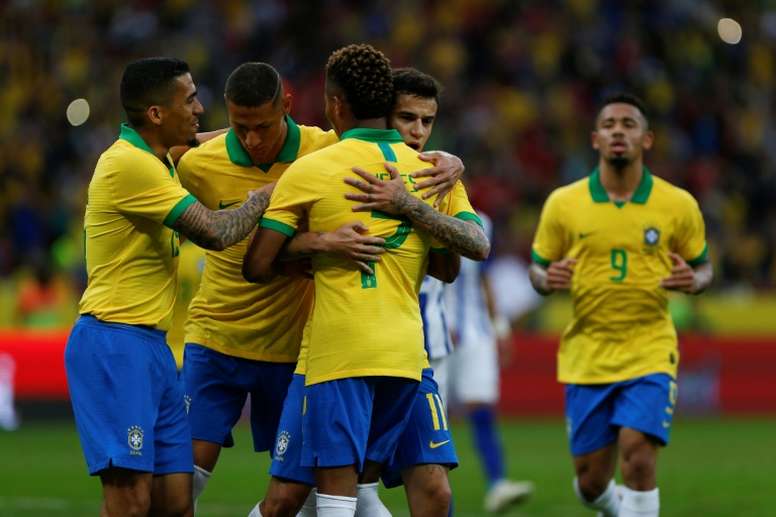 "Coutinho was booed a lot, he's happy here"
As Neymar was ruled out at the last minute, Coutinho became the unexpected leader for Brazil. He will play as a number 10 after a rotten season for himself which could end up in him being sold. Despite the opportunities he has had, he has not ended up showing his quality at Barcelona.
That meant he was booed on more than one occasion by his own fans and that ultimately sealed his fate at the back end of the season. Thiago Silva, his friend and Brazil teammate, spoke about that and defended him after the thrashing of Honduras in which Coutinho scored and gave an assist.
"Coutinho had a difficult season at Barcelona. It was demanding and he was booed many times. But here, in the national team, he is our main man, especially when we don't have Neymar," the Brazilian defender pointed out.
Thiago Silva recalled that "Coutinho took over the responsability" in the two friendlies which Brazil played. "He was the best on the pitch, not only for his passes and goals, but also because of his defence. He is happy once again," he admitted.
Lastly, the defender concluded: "I am very happy speaking about him, we are very close. In the first friendly I tried to keep him calm. We need him, especially now with Neymar being out."