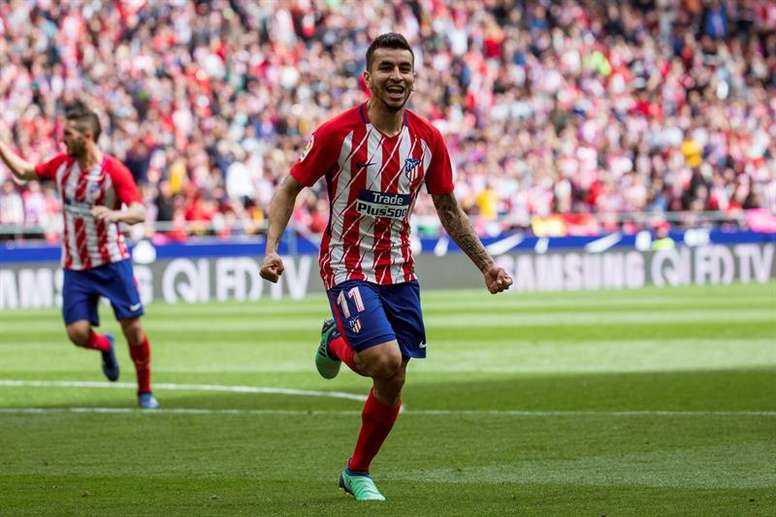 Correa's moment of truth
Atletico Madrid placed great hopes in the signing of Angel Correa. It was a risky bet that came out more or less well for his steady performance since his signing, although much more is still expected of the Argentine at the Metropolitano.
At the age of 24, the striker must take a step forward without Antoine Griezmann. Reagrdless of whoever arrives to replace the Frenchman, the club has asked all players to step up their game so that his absence is not so noticeable.
In the case of the attackers, it is expected that all the brightness that Griezmann monopolized with his presence in the starting eleven will be distributed. So far, Correa has played many games in positions uncomfortable for him, always loaded with a great defensive work and with few chances that the Argentine could bring to his team.
Since he's already a big man at Atletico - he's had four seasons of red-and-white - the Madrid club is hoping Correa will finally take the step forward that everyone is expecting. He is required to perform better in attack and let his talent flow, with fewer obligations in defence.
While Atletico continue to work to find the right replacement for Griezmann, Correa appears in the spotlight as a player who must rise and better his performance. Not only will he be required, but the entire athletic family wants to see more of the Argentinian, who closed his worst campaign in 2018-19 with just five goals and four assists.