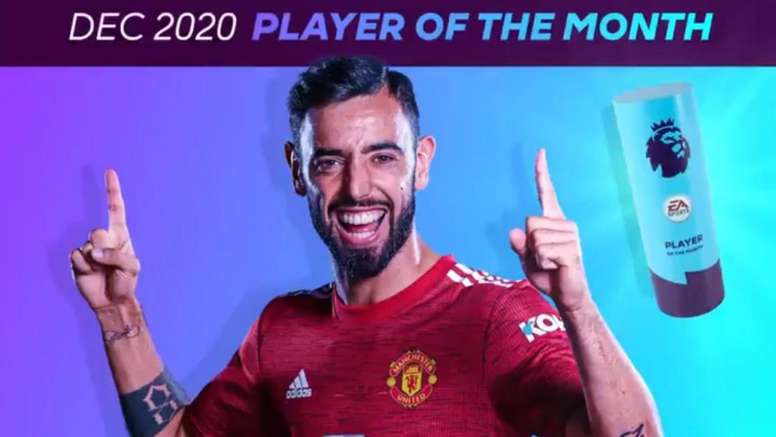 Bruno Fernandes wins Premier League player of the month for 4th time
Bruno Fernandes' numbers at Sporting Lisbon already bode well for the footballer he might become. Manchester United opted strongly for him in January last year and, after a good second half of his first season, he is now breaking records in the second.
Manchester United are top of the Premier League and Bruno has a large part of the blame: he has scored 15 goals and got 11 assists in the 26 matches he has played in all competitions. He scores, sets goals up and is vital in his team's play.
A major contribution that does not go unnoticed in the individual recognitions. So much so that the Premier League has once again decided to award him the player of the month award in the domestic tournament.
A trophy he will have to make room for at home, as it is the fourth time he has won it. United were right to sign him and now they are reaping the rewards...
In December, the period he won it for, the CAM scored 3 goals and got 4 assists.
January 15, 2021