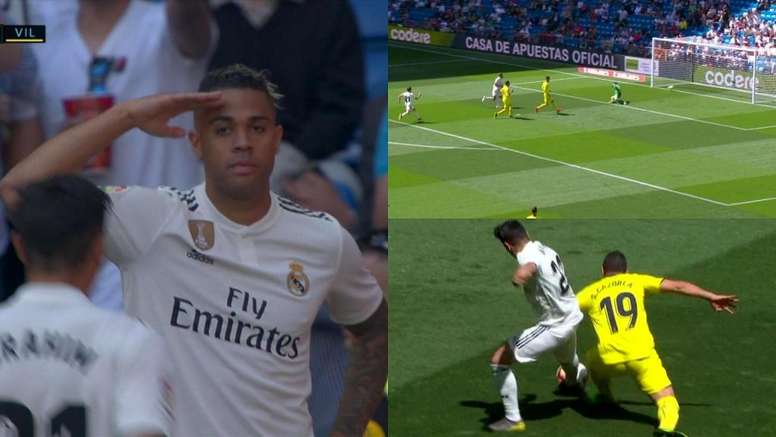 Brahim dispossessed Cazorla and Mariano made it 1-0
This Real Madrid wanted to show the crowd that what happened in Vallecas was a blip. They did so by pressing right from the off and they opened the scoring almost straight away.
In the 2nd minute, Cazorla was caught seeping on the ball and Brahim Diaz dispossessed him. The ball then went to Mariano and the striker, who had various opponents in front of him, hit a low strike to beat Andres Fernandez.
It was the best possible way of putting last week's defeat against Rayo behind them. The ex-Lyon man hugged his teammate Brahim as he made the goal.
May 5, 2019