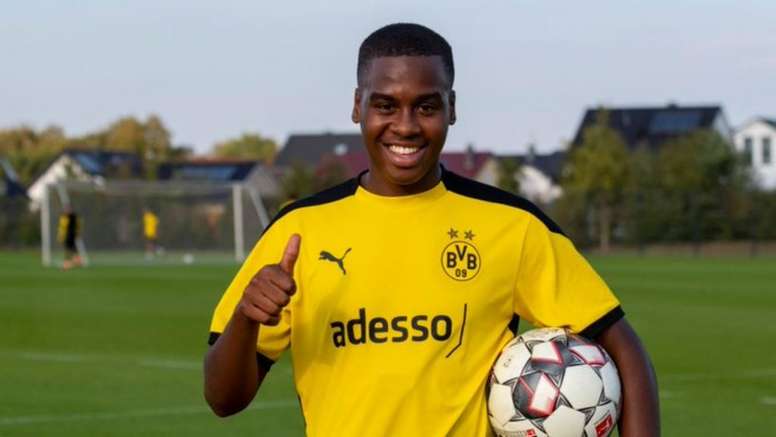 Borussia sign Bynoe-Gittens. Is he a 16 year old Sancho?
Without much fanfare, but full of pride, Borussia Dortmund announced the addition of Jamie Bynoe-Gittens to their Under 19 team. There is hardly any data on this 16-year-old. However, at Signal Iduna Park they have quickly seen potential in him. By the way they describe him, they might just have found another Jadon Sancho.
But the comparison does not end there, since he also comes from Manchester City. BVB managed to get him to the Under 18 team for free. Another blow to the rich English side.
"He's a very talented winger, but he must be developed calmly as a young man. We don't want expectations to be too high from the start," said director of sport Michael Zorc, who could not hide his satisfaction knowing that he has another great gem on his hands.
Examples in recent years support this commitment to Bynoe-Gittens, given what has happened with Dembélé, Sancho, Reyna, Haaland, or even Moukoko, who is very close to making his debut.