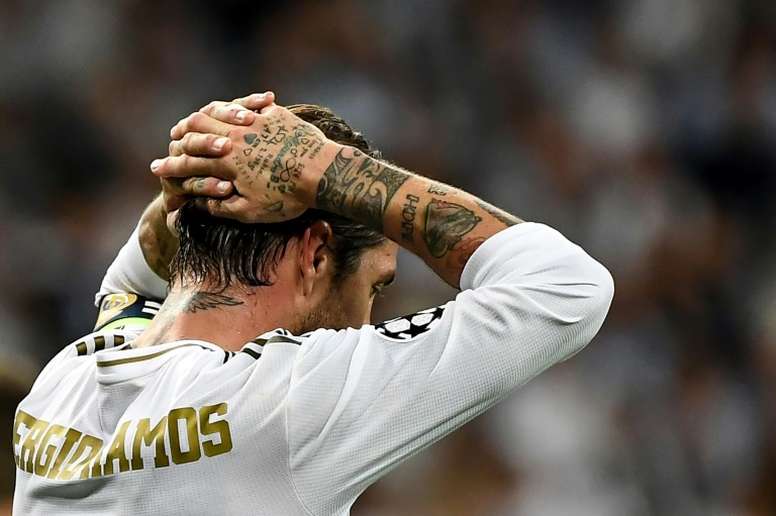 Bernabeu has ten reasons to be pessimistic!
The state of the team worries fans, and it is only the start of the season! Real Madrid did not react against Mallorca and came away with no points from their visit to the Balearic Islands. A setback that has unleashed a wave of criticism for the team, including Zinedine Zidane, whose job could be questioned. As 'Marca' points out, the Whites have ten concerns to address.
The first seems clear: The lack of goals. They have only scored 18 in 11 gamess, which isn't good for a team aspiring to win the league. Barca, for example, have scored 23 in La Liga alone. A subject that is awaiting change since Cristiano Ronaldo left. Karim Benzema's step forward is not enough.
Without regularity it is almost impossible to win the league. The tournament that requires more capacity to maintain the rythm in the long term does not allow so many mistakes. They have not won more than two consecutive matches.
Criticism about the goalkeeper does not help. Thibaut Courtois, who is now settled there after one season, does not manage to close the debate. He concedes too many goals. He has been shot 24 times this campaign with a total of 12 goals conceded.
The lack of intensity in certain games and all the team's injuries have also been a major setback for them. Madrid does not manage to have continuity either in this sense.
This amount of physical problems also directly affects Zidane's plans. The Frenchman frequently has problems in midfield. Luka Modric spends more and more time in the infirmary and he doesn't have several midfielders that can develop that role of having the route Fede Valverde asks for.
An imbalance in the squad that adds to the lack of prominence of the signings. Neither Eden Hazard is performing at the expected level nor are players like Jovic or Militao convincing. The course has just begun, but, in the elite, football does not give second chances.
_
Zidane just cannot get it right either. The team denotes a lack of solutions and against Mallorca, Zidane's plans did not work well, as the bet of Gaul with Isco and James in midfield failed. Zidane has been very unfortunate lately.
The problems occur away from home... and also at Bernabeu. Valladolid, Brugges, Levante and Granada have all put the whites in trouble with their respective visits. They are no longer feared at home, something which is essential for teams who are competing at the top of the table.
And the most worrying thing, Barca have only just started. After getting Leo Messi back from injury and certain doubts at the start of the season, they are now leading at the top of the table. And Madrid, with so many problems to solve, must put the sixth march as soon as possible if they do not want to lose contest with the leadership.