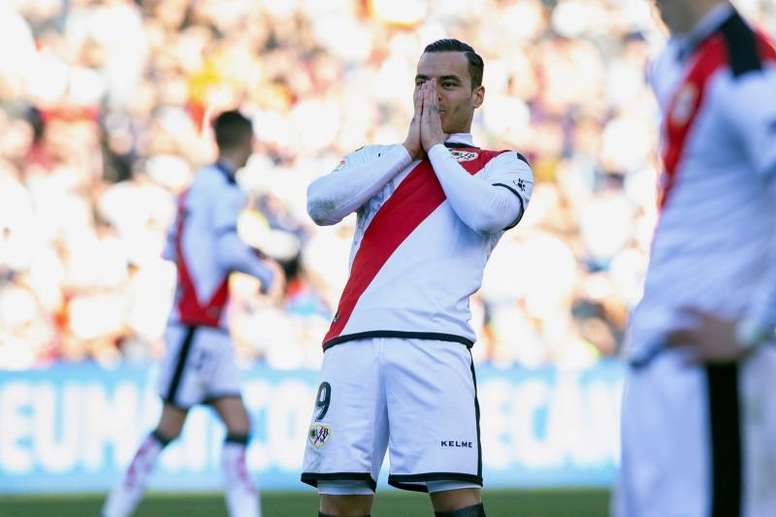 Benfica's offer for De Tomas not enough for Real Madrid
Although in recent days the negotiations between the Spaniards and the Portuguese have been happening, the agreement for Raúl de Tomás would still be far from being confirmed, according to the newspaper 'Marca'.
In recent hours, Benfica increased its proposal of 18 million to 20 million, but the amount is still considered low for the Blancos, who are aware of the great season the striker has enjoyed at Rayo Vallecano.
The amount requested by Real Madrid is 35 million. Real Madrid knows that the operation could become cheaper tin order to reach the millions that Benfica is willing to spend and those required from Madrid.
The position in Zidane's team is one of complete tranquility, since Porto, Benfica's historical rival, has also shown interest in the footballer. The team of Casillas and company want a transfer with the option to buy and that tension between the two big Portugal teams could benefit the Madrid giants.