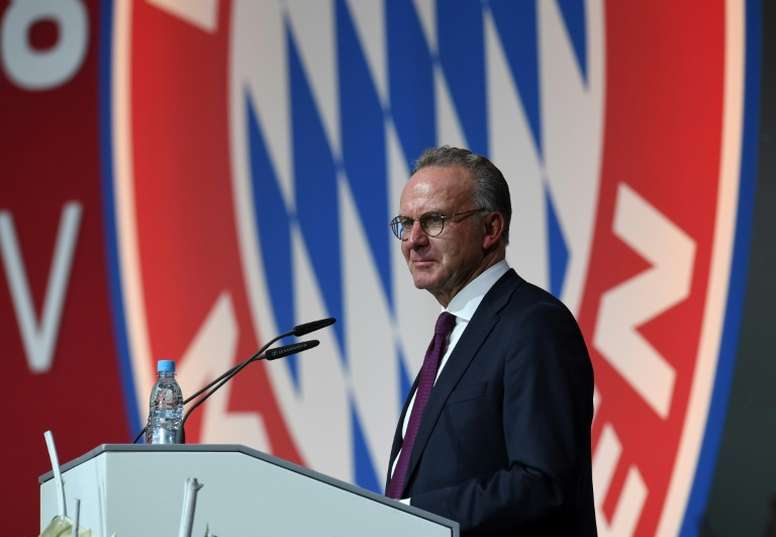 Bayern supports FIFA's Club World Cup reform
"The actual tournament between the clubs, each year and in December, doesn't have the right sentiment. I understand why FIFA wants to reform it" said Rummenigge in statements to the Sunday Newspaper 'Frankfurter Allgemeine Zeitung'.
The boss of the Bavarian club has criticised the poor levels of communication between the president of FIFA, Gianni Infantino and would like the lack of dialogue between FIFA, UEFA and the Association of European Clubs (ECA) to be corrected.
Rummenigge's statements follow the announcement of FIFA yesterday (Friday) that the new Club World Cup will have 24 teams and will take the place of the Confederations Cup in the calendar of the 2021 season.
Infantino assured that he hoped to count on a positive response from Europe's leading clubs, but Germany had made it clear that they were not going to offer much resistance to FIFA's new proposal.
According to a letter sent by ECA to UEFA, released on Friday by the German Newspaper 'Süddeutsche Zeitung', the European clubs consider that "The playing calendar is full until 2024" thus preventing their prescence in the new competition.
The plans of Infantino would have the World Cup played between June and July 2021, in a country yet to be decided. "It's two weeks of competition every 4 years, and replaces the current format of the competiton" Infantino said in Miami